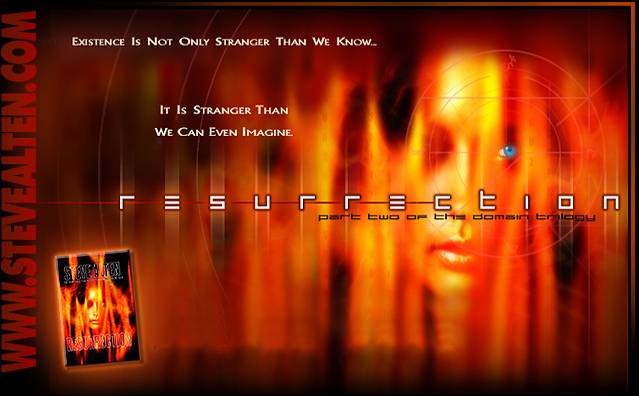 Go here to purchase Meg and other Steve Alten books.


Available 2007
Steve Alten is a native of Philadelphia. He earned his Bachelors of Science degree in Health and Physical Education at Penn State University, a Masters degree in Sports Administration from the University of Delaware and a Doctorate of Education in Sports Administration from Temple University.
In the summer of 1995, struggling to support his family and unhappy with his job, Steve Decided to pen a novel he had been thinking about for years. At the time, he worked days and nights; the only time he could write was from ten at night until three in the morning and on weekends. Undaunted, Steve finished "Meg: A Novel of Deep Terror" his first novel in eight months, about Carcharodon megalodon, the 70-foot, 70,000 pound prehistoric cousin of the great white shark. MEG will be re-released in Spring 2006 by Tsunami Books.
Four days after Steve lost his job, a bidding war among the six biggest publishing houses put Meg in bookstores in 1996 by Bantam Doubleday Dell. The novel went on to become the book of the 1996 Frankfurt Book Fair, where it was sold to more than fifteen countries. In the United States, the book his every major best seller lists, including the New York Times book and audio editions.
Steve's second release, THE TRENCH (Kensington/Pinnacle) was the MEG sequel and was also a New York Times best seller. His third novel, DOMAIN (Tor/Forge) and RESURRECTION (Tor/Forge) followed. This series of books centers on the Mayan Calendar's 2,000-year-old prophecy that predicts humanity will perish on December 21st of the year 2012. Referred to as "Matrix meets Indiana Jones", DOMAIN and RESURRECTION received a 5-star reviews. Between the Domain novels, Steve penned GOLIATH (Tor/Forge), the story of a victim of oppression who hijacks the world's most dangerous nuclear sub, intent on using its weapons of mass destruction to forge his own road map to peace. Unaware the computer that controls the sub has become self-aware. Praised by critics, the book is receiving dramatic rights interest from Hollywood. Steve's sixth novel, MEG: Primal Waters (Tor/Forge), the third in the MEG series, with the mass market paperback hitting stores in May 2005, part of a double feature with THE LOCH (Tsunami Books).
In May 2003, Steve optioned his first screenplay, STRANGLEHOLD, to TWD Productions, lead by television actress Tonja Walker. A year later, his screenplay adaptation of MEG was optioned to Hellboy producers Larry Gordon and Lloyd Levin, who, with Nick Nunziata and Guillermo Del Toro are developing the MEG project as a major motion picture with New Line cinema. Jan De Bont (Twister) will direct.
One of Steve's longtime passions is working with kids. As a doctor of education, Steve developed his Adopt-An-Author program in response to receiving so many e-mails and letters from teenagers who "hated reading" until the read MEG. The Young Adult Library Services Association named MEG the #1 book for reluctant readers. Steve founded the program in August 2001, and is working with over 6,000 teachers across the country. Teachers who tap into the program receive Steve's books, giant posters, curriculum materials, student-author correspondence, an interactive website, and classroom conferences and in person visits where allowed. The program is free to teachers and schools, paid for by Steve, Tsunami Books and his sponsors. For more information, check out the website at www.Adoptanauthor.com.
Unlike many authors, Steve welcomes direct contact with his readers and long time fans, answering all his e-mails personally, and sends his readers a monthly newsletter with updates on where they can register to become a character in one of his novels.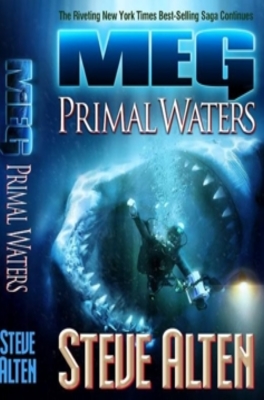 In this interview, Jerry talks with best-selling author Steve Alten, writer of popular near-future techno-thrillers such as "Domain," and "Resurrection," (the first two books in a series dealing with the Mayan Calendar predictions, the "Meg" series, about a giant prehistoric shark - Carcharadon Megalodon, and "The Loch," a thriller about the Loch Ness Monster.
Steve, who holds a Doctorate in Education, incorporates the latest scientific research into his novels, along with a mixture of mystery, intrigue, myth, and religion. His "monsters" and larger-than-life human characters are ingenious enlargements upon reality...or in some instances crypto-reality.
This aspect of his writing becomes all too clear in his upcoming political thriller, "The Shell Game," scheduled to be published in 2007, which is about the US Government and its oil-backed agendas that threaten to end civilization on a world-wide scale - a dark, but all to real possibility for humanity.
Listen to the WMA Version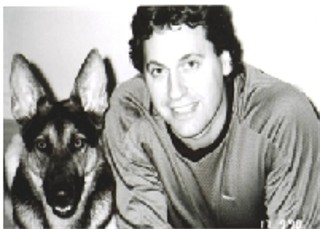 32kb WMA for Dialup or Broadband
Post Production Editing by Jane Swartley
Listen to the MP3 Version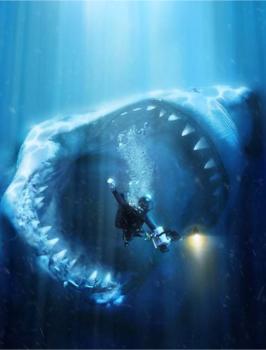 64kb MP3 broadband Version
Post Production Editing by Jane Swartley
For more information go to this web site: www.stevealten.com.
Images on this page Copyrighted by Steve Alten