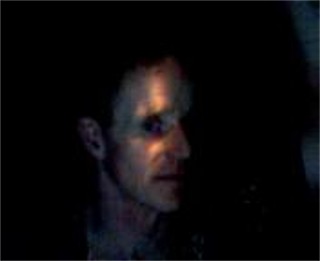 George L.
Interview with Jerry Pippin
George L. does not want to give his last name because he says he has found his way into the Alien mind and fears his research will be compromised. Do ETs think differently than humans? George L seems to think so. However, in this interview with Jerry many similarities in the thought processes between the Alien and the human mind come to the table for discussion. This is a fast paced hour dealing with examples of incidents involving ETs, which have made George L. continue to investigate and write more chapters for his eBook on the subject. The eBook, "Alien Mind - a Primer," can be read at www.eyepod.org. At the end of the interview, George noted that he will soon be adding chapters about how it is to communicate with aliens, plus discussion about how to respond to different alien manipulations, how to keep the terms of the interaction equal, and more.

News from George
George L. is a writer and investigative researcher in Davis, California. After doing graduate study in the (underside of) US history, he worked as a free-lance reporter and has written essays and books on various topics. He has researched and written about alien subjects since his first explicit contact in 1995. His book, "Alien Mind - a Primer," is free on www.eyepod.org, introduces previously unreported sources, and helps readers understand how aliens think and feel about their interactions with humans and other aliens.

to read the book.