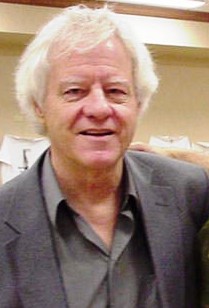 Thursday, November 25,1999- Thanksgiving- 60 years ago I was born and my race through life has been filled with good times and some bad times.... It's good to be alive!
"Is That All There Is" by Peggy Lee
This song still tugs at anyone who is beginning to age... whether its approaching 30, 60 or going into the twilight of your years... The sexy blond who is now battling illnesses.. She had not been well for a long time, I remember when she last played Las Vegas she had an oxygen tent in her dressing room, her lungs gave into the smoke filled rooms many years ago... in and out of the hospital in 1999. Peggy Lee sells this song like no other... remember it as you read about my birthday forcing me to think about aging.
60 years ago at about 10:35 in the morning, I came into this world. Virgil Lee and Bertha Lee Pippin had been married less than a year when I arrived; placed in a dresser drawer because there were no baby cribs or beds at this hospital under construction where I was borne. The hospital is gone, so is the doctor and probably the nurse.
My dad met my mom at church. Most of the PIPPIN family were Baptist Preachers except for a few here and there.. one was a Methodist Preacher... we didn't talk much about him.. and the other was a hired gun in the west...working for the Marshall service in Indian Territory and the infamous Judge Parker out of Fort Smith. No one talked much about him either. Neither of us answered the call; my dad sold furniture and I sold everything on the radio!
When I came into this world, it was different from now.. a world still in the throngs of financial depression.. you took the jobs you could find and my dad took one as one of the night bakers at Tastee Bread... Years later, Jerry Wilhite, Don Gard and I would go down to the Bakery in the middle of the night and buy a loaf of bread that was still warm, always fresh..and delicious.. That bakery is gone as well.. every loaf is now rolled off an assembly line blister packed in it's special little wrapper and sold to the world from Kansas City.
This generation of men were ready to die for their country; they just didn't know it yet. My dad and mom tried to live a normal small town existence raising two more daughters as well as their only son before the draft notice came. Later I would have a third sister, ten years my junior.
He never talked much about being in the Pacific war; however, one night before I left for college, he talked about being on an unnamed island in the darkness of a moonless night with the enemy everywhere and anywhere. One other man that my dad hardly knew shared this fox hole near the beach. My dad said you could not believe how tired you would become after days of two hours on and four hours off.. trying to rest for the attacks that would ebb and flow like the ocean nearby.
It was my dad's turn to sleep and morning brought a startling sight that I am sure remained with him until his own death. The other man was sitting on his side of the fox hole with his throat slit. I guess the enemy soldier never knew my dad was asleep in the blackness of the night at the other end of that fox hole. Lucky for my dad.
I have had my dad's luck all of my life. Many unfortunate breaks; but somehow I always came out of these incidents.. alive.. unharmed and many times better off! Many times these incidents were of my own making because of my overwhelming ambition to rise to the top of whatever creative endeavor I was doing at the time.
This results in lots of tragedy...LOST LOVE.. missed moments with my two lovely daughters, Lisa and Lori... I survived the years of California Dreaming.. trying to be an actor and having limited success... the COMEDY BATTLES.. never making it to the top but owning Comedy Clubs in Tulsa and operating others in Little Rock, Arkansas; Arlington, Texas; Lincoln, Nebraska.
My real love has been radio. I used to listen to WMAQ and Jack Egan in my bed late at night and dream of hosting a program from a major night club interviewing celebrity after celebrity. In 1987, this became a reality. Starting with KROL in Laughlin and KVEG in Las Vegas; I did a nightly interview and call in radio program that was successful for several years before "HOT TALK" conservative radio dominated the talk format. At one time I was heard regularly on over a hundred radio stations including KLIF in Dallas; KFYI in Phoenix; KMBZ in Kansas City; KHOW in Denver and others...
My dad used to talk to me about the year 2000. I was a dreamer and I still am. In our conversation, this mystical date far in the future would bring lots of "space stuff" into being. Some of these things did come true...however, Buck Rogers doesn't live here...yet! My mother is still alive and full of energy; however, 11 years ago on a cold icy snowy Christmas morning, my dad gave up the fight...the winner was Parkinson's.
Today I am 60. I have a new project. The one I have been waiting for...all these years... I just didn't know it. My eyes still sparkle when I think about doing my shows on the INTERNET.. it's different from radio...TV...or anything that has come before...MULTI-MEDIA is the answer and those who resist will be left behind.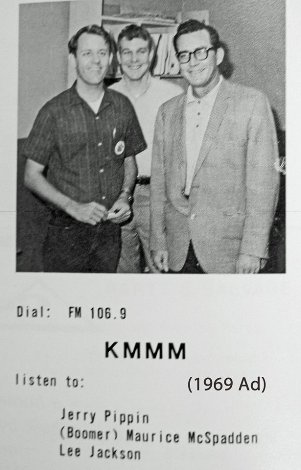 I feel like that 28 year old guy who had a chance to buy an FM station in Muskogee in 1968 when FM was something people had just started to become aware of static free, high fidelity, stereo radio. I think this will be bigger than FM ever thought about being... I am ready for the challenge even though my hair is graying and the lines on my face have grown deep.
I have never planned to retire. I am one of the lucky ones; having more fun doing what I am doing than any vacation time. How long will I be able to continue this adventure in cyberspace.. hopefully for a couple of decades or more...but at 60, when many of my friends are beginning to appear in the obituary pages...I know I must do as the song says...take it all... One Day at a TIME...my www friends...One Day at a TIME.
Jerry