Program Information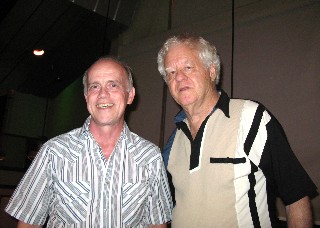 Harry Dale Huffman and Jerry
In this final program in our 2007 series from Roswell's Cover-Up Café, Jerry visits with the author of the book The End of the Mystery, Harry Dale Huffman. Huffman is a physicist, who believes he has found the secrets of the ancient mysteries of the Gods, who once ruled the Earth.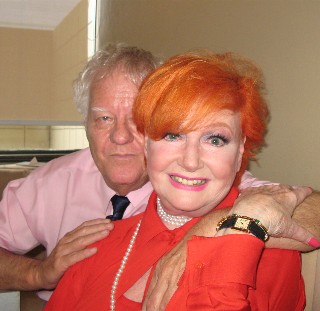 Ann Robinson and Jerry
Then, Ann Robinson, a Hollywood actress of some note, who appeared as the female lead in George Pal's 1953 film version of War of the Worlds, talks with Jerry about her week at the UFO Museum and tells a few Hollywood stories as well.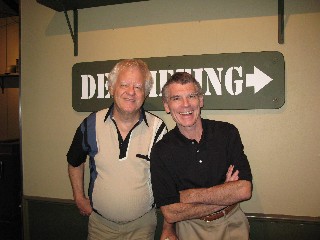 Jerry and Gene Frasier
The show wraps up its stint in Roswell at the Cover Up Cafe with a principal in the ownership of the Cover Up Cafe, Gene Frazier. Frazier talks to Jerry about future Roswell plans and his own ideas about what happened in Roswell 60 years ago this year.

Full Program MP3 Version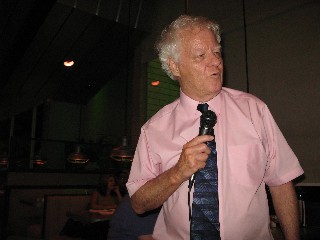 64kb MP3 broadband Version
Post-Production by Jane Swartley
_____________________________
WMA Version - Part One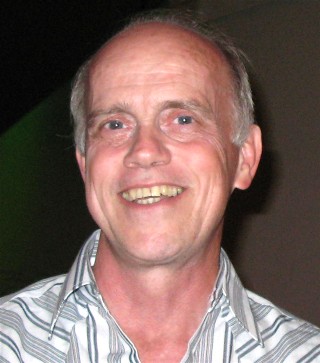 32kb WMA dialup or broadband Version
Post-Production by Jane Swartley
Photo: Melanie Young
WMA Version - Part Two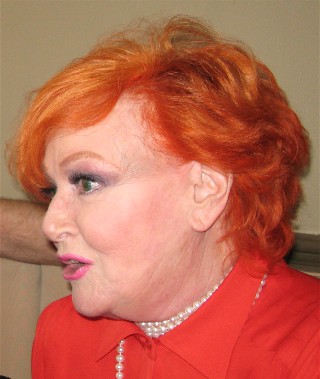 32kb WMA dialup or broadband Version
Post-Production by Jane Swartley
Photo: Patricia Johnson-Holm
WMA Version - Part Three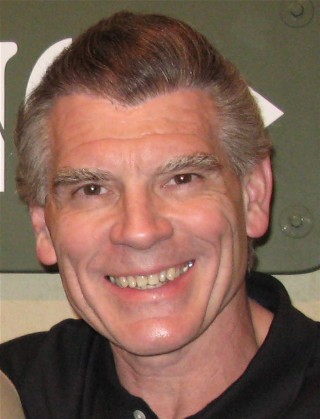 32kb WMA dialup or broadband Version
Post-Production by Jane Swartley
Photo: Gene Frasier