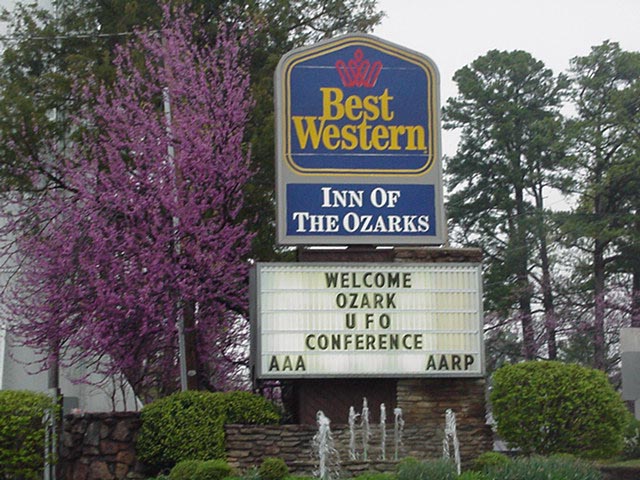 16th Annual Ozark UFO Conference
Eureka Springs, Arkansas
April 9 – 11, 2004
The Conference was held at the Best Western Inn of the Ozarks Conference Center. The conference coordinator was Lou Farish. The Ozark UFO Conference Committee included Jean and Richard Seifried, Jerry Blackburn, Dolores Cannon, Jane and Brent Cater, Lee Clinton, Elaine and Ed Mazur, Craig and Sherry McGinley, Jim Spruill, Steve Stockton, Beverly Wilkinson and the Central Arkansas UFO Discussion Group. Special thanks to Jeff Smiley for videotape/DVD editing and duplication, the staff of the Inn of the Ozarks, and the Eureka Springs Chamber of Commerce.
Photos and copy provided by Roberta Scott
CLICK ON THE PHOTOS ABOVE TO SELECT YOUR DESTINATION


Don Ledger, "Shag Harbor Incident: Then and Now"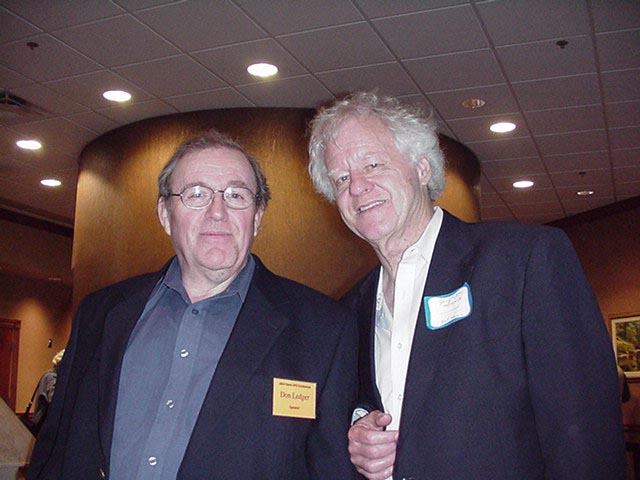 Don Ledger tells Jerry about is book, "Dark Object", that deals with the crash of a UFO into the water off of Shag Harbour , Nova Scotia on October 4, 1967. Ledger has written two other books, "Swissair Down", which dealt with the crash of Swissair Flight 111 in September of 1998 and "The Maritime UFO Files", a compendium of 145 UFO reports from the 1930s to the present day on the east coast of Canada.
INTERVIEW TO BE POSTED SOON
Ted Phillips, "Project Tatra: The Search For the Moonshaft Artifact"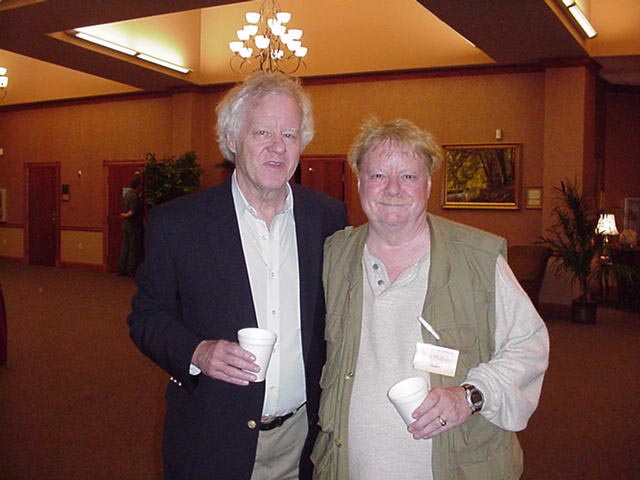 Ted Phillips, Executive Director, Center for Physical Trace Research, tells Jerry about his search for the Moonshaft Artifact.
Wendelle C. Stevens, "UFO Visitors from Planet Klermer"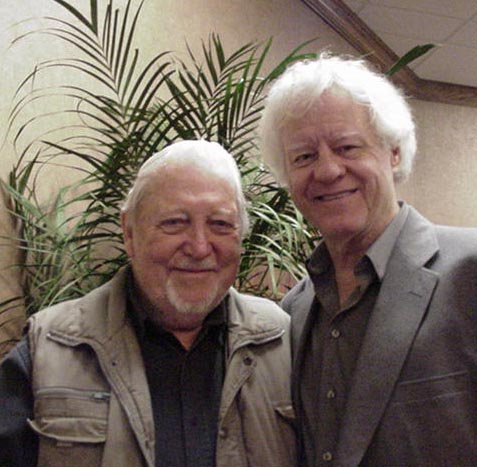 Colonel Wendelle Stevens has been investigating the UFO phenomenon for over 40 years. During that time, he has collected what is believed to be the largest photographic library of UFO's in the world. Stevens tells Jerry about UFO visitors from Planet Klermer.
CLICK HERE TO PLAY OR DOWNLOAD

Grant Cameron, "The UFO Capitol of the World"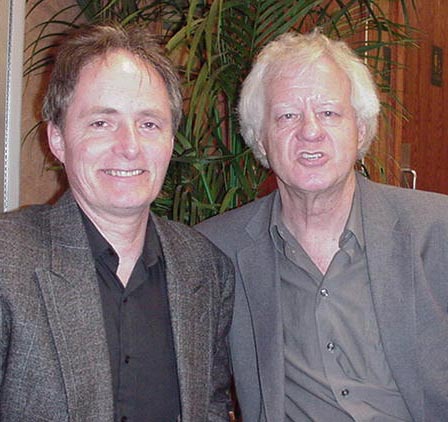 Grant Cameron tells Jerry how he became involved in Ufology. He tells about a personal sighting of an object, in May 1975, which locally became known as Charlie Red Star. The sighting occurred in Carman, Manitoba about 25 miles north of the Canada-US border. Hundreds of other people sighted objects at the same time during a prolonged flap of sightings. Over the next 18 months he had many sightings of large objects and small (monitor) objects in the area. He spent countless days in the area photographing a series of strange objects and interviewing hundreds of witnesses who were involved. Cameron tells Jerry how he has turned his research interests to the involvement and actions of the Presidents of the United States with UFOs. He has made several trips to the National Archives and most of the various Presidential archives looking for presidential UFO material. One highlight of this work was the chance to question Vice-president Dick Cheney on his knowledge of the UFO subject. He also found 1,000 pages of UFO document from the Clinton administration during a FOIA (Freedom of Information Act) visit to the White House Office of Science and Technology. Many of these findings have been written up on The Presidents UFO Website. Cameron lives in Winnipeg, Manitoba, Canada.
David Rudiak, "1994 Nellis Range UFO Video: New Insights"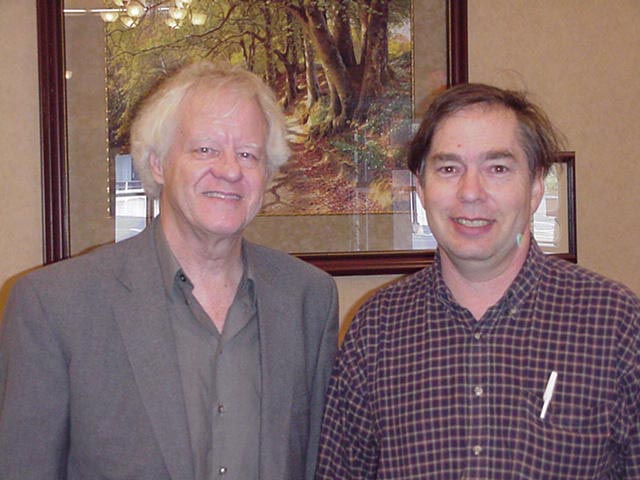 David tells Jerry about the UFO video smuggled out of Nellis Air Force Base.

OTHER SPEAKERS
AT THE CONFERENCE
Beverly Trout, "Reptilian Perspective: Serpents of Wisdom…or Snakes in the Grass?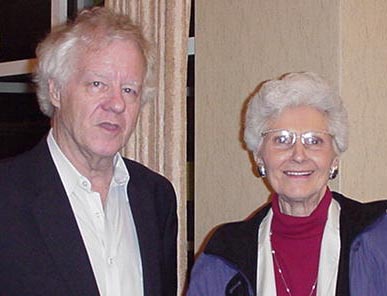 Nancy Talbott, "Eyewitness Reports and More Physical Evidence"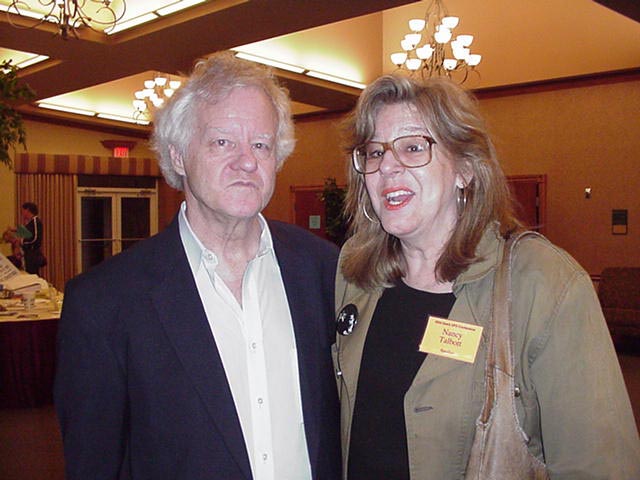 Nancy's web site: www.bltresearch.com
Linda Moulton Howe, "Earth Mysteries Updates: From Mars to Cuba"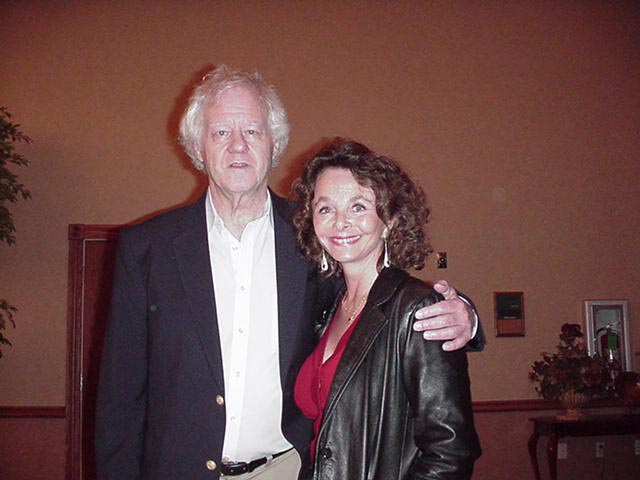 Linda's web site: www.earthfiles.com
Timothy Good, "UFO Contacts, Mystery Triangles, and the European Union"

Timothy Good is one of the premier UFO researchers in the world, and he is highly regarded throughout in the field of Ufology. He has been a UFO researcher for over forty years and during that time has uncovered research which he feels proves the existence of UFOs and more importantly that the Earth is being visited regularly by extra terrestrials. Timothy has authored a number of famous and widely read books concerning his research and findings. Timothy's web site: www.timothygood.co.uk.
Speakers' Panel Discussion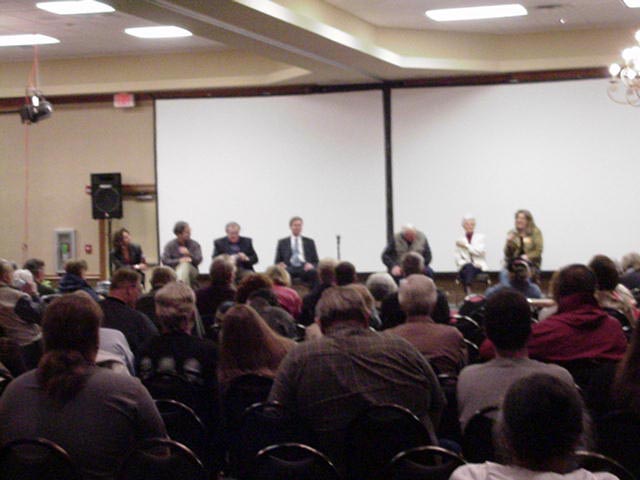 ATTENDEE INTERVIEWS
ABDUCTEES, UFO SPOTTERS, PEOPLE OF INTEREST
Leah Haley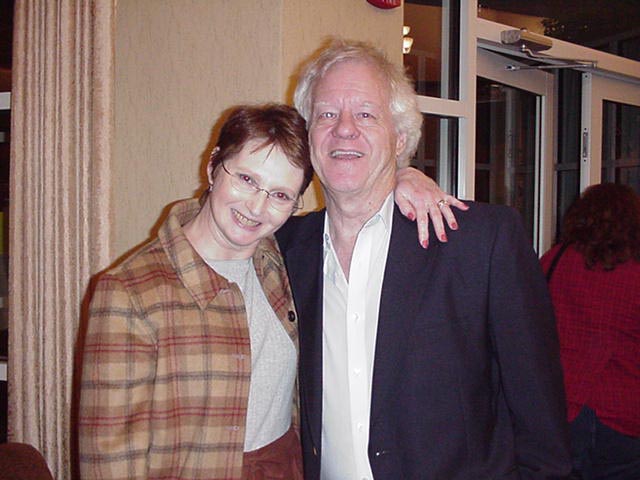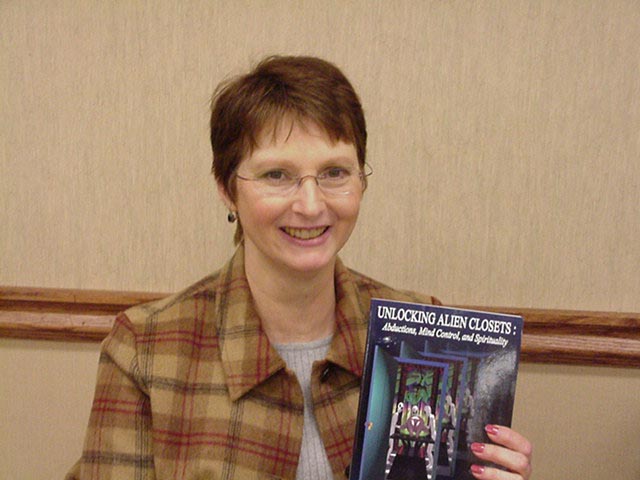 Leah Haley tells Jerry about her memories of abductions by what appear to be both alien beings and military and government personnel. She tells about her experiences while aboard an alien craft and of being kidnapped, threatened, and tortured. Leah is a CPA with two master's degrees. She shares the emotional trauma she experienced when her "normal" world was shattered.
Irena Schodlbauer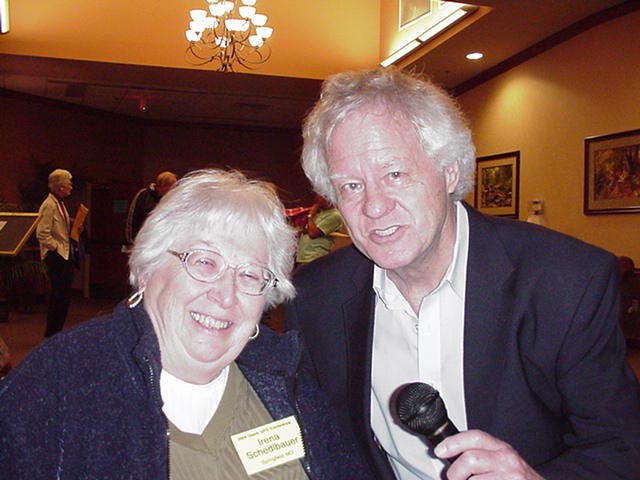 Irena tells Jerry about the UFO she saw above her one evening. It was this sighting that got her interested in UFOs.
INTERVIEW TO BE POSTED SOON
Coz Lange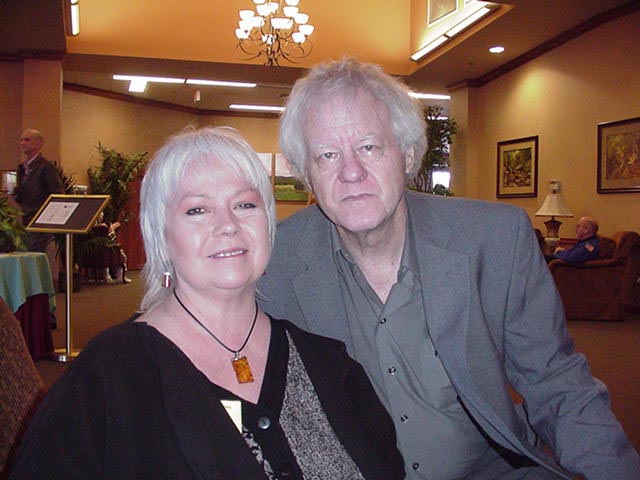 Coz tells Jerry about an encounter she and her former husband had with aliens in their cabin on a night with a full moon.
Phyllis Galde, Publisher & Editor-in-Chief, FATE magazine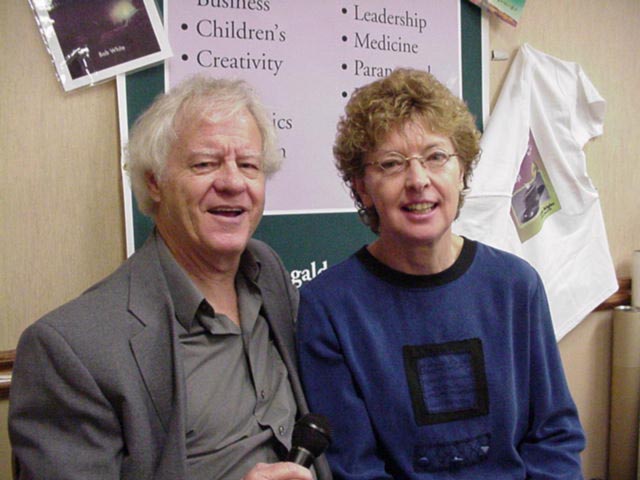 Phyllis shares some of her favorite stories found in FATE magazine. The magazine is 56 years old this year.
Donald M. Ware, Truth Seeker and Birder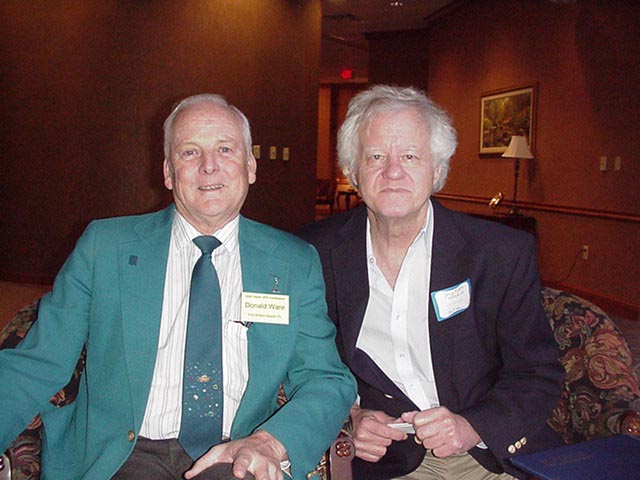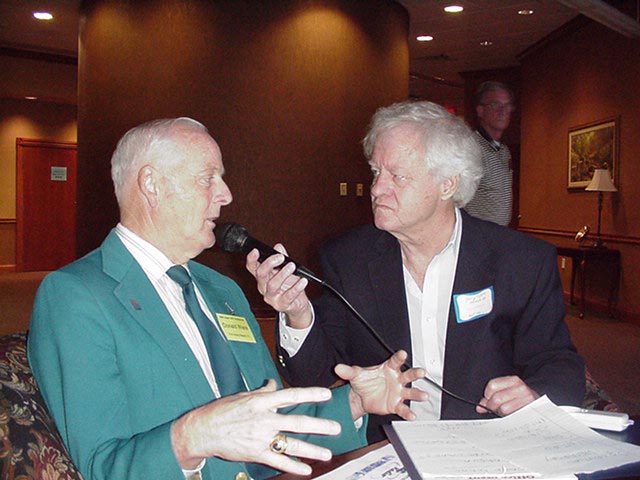 Don tells Jerry that not only is our planet being transformed, but our physical bodies are being genetically altered. That evidence from his UFO research indicates that some of our souls will reincarnate into a body that has a larger brain and greater telepathic ability, and larger eyes. His friends who have learned to communicate telepathically say the new bodies have greater telepathic ability. He says we are soon to join a galactic society, and telepathy is the normal means of communication among the many intelligent species that interact with each other.
INTERVIEW TO BE POSTED SOON

Note: changing the images below will stop any audio program you may be playing, so we recommend you listen and look separately.

Note: changing the images below will stop any audio program you may be playing, so we recommend you listen and look separately.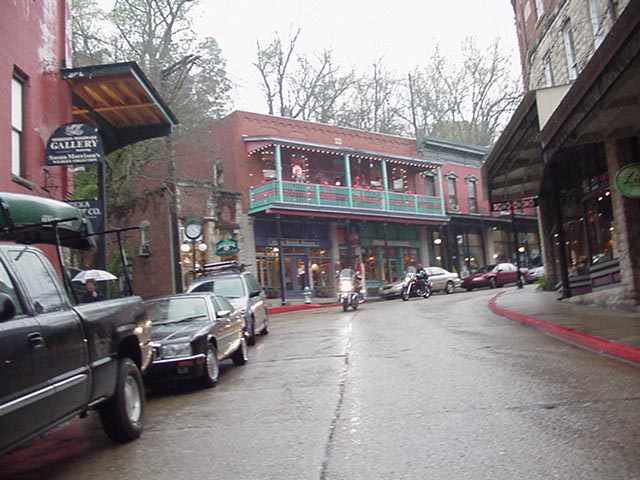 Eureka Springs, Arkansas, is distinctively different! Here in the beautiful Ozark Mountains of Arkansas, you will experience charm and atmosphere like no place else. This is a great place to escape the hustle and bustle for a quiet retreat at a bed and breakfast inn or relax in other accommodations that will satisfy any vacationer's needs. This is a distinctively different and delightfully charming place. Eureka is Greek for "I've found it!" We enjoyed seeing the colorful gingerbread trim clinging to the hillsides, beautiful trees and flowers in bloom and nature at it's best. We hope you enjoy the photos…"Eureka!"… Jerry & Roberta
Note: changing the images below will stop any audio program you may be playing, so we recommend you listen and look separately.