In this program, one of our series of programs recorded at the Ozark UFO Conference in Eureka Springs, Arkansas Jerry talks to several people from Oklahoma who have had sightings of UFOs in their lives.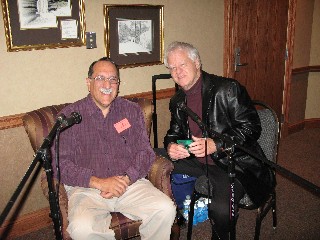 Alan Longobucco and Jerry
Alan Longobucco talks about his years working at a convenience store in the small Southeastern Oklahoma town of Poteau and his many customers who spoke with him about their UFO experiences.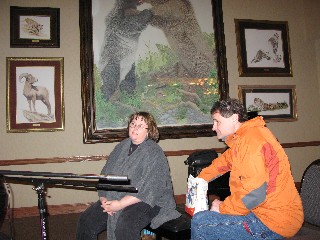 Sara and Keith Dunlap
Keith Dunlap lives in Fort Gibson near Muskogee, Oklahoma, and he describes his encounters with UFOs in the Oklahoma hills near Tahlequah. Keith provide photos of his sightings. Click on the photos to enlarge.

Bill May, Jerry Spence and Jerry
Then, Jerry talks with two Oklahoma City men, Bill May and Jerry Spence, who tell the stories of their UFO sightings in Central Oklahoma.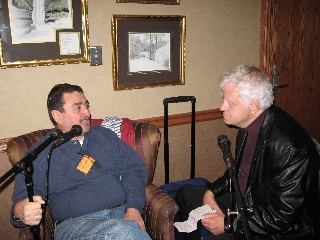 The program wraps up with an in depth interview with a former helicopter pilot in the US Army, who decided to investigate his sightings. Joe Lewells has written a book called Rulers of the Earth - Secrets of the Sons of God. Joe and Jerry discuss the history of UFOs and ET contact over the ages.