The Jerry Pippin Show
Direct from the Aquarius Resort in Laughlin, NV
Interviews with Jerry - Click on the red links above to go directly to a person's interview.
Click Here for more shows from the 2007 Conference
A Special Message from Jerry in Memory of
Teri Brown, Director as well as the Conference Organizer
for the International UFO Congress.
"It's always a pleasure coming to Laughlin to the UFO Congress. I remember this started in Las Vegas, many years ago with Bob Brown and the UFO Congress, and it's grown to probably be the premier UFO convention anywhere. Bob Brown and his lovely wife Teri have always been the force behind the success. They've made this really, a tremendous event.
Unfortunately, we have some sad news to pass on tonight. Teri Brown passed away from a lingering illness that's been haunting her now for a couple of years and finally it got the best of her on Sunday night at 11 PM at a hospital in their hometown in Colorado. Bob was at her side when she passed.
Their daughter Nikki has been putting this conference together, and as she made the announcement to the crowd they were all in shock, even though most people knew that Teri was not in good health.
At this time, we'd like to pass on our best wishes and sympathy, and we know this is a tough time, but we've all heard the axiom, "The show must go on." Nicky Brown is doing a great job. She's a real trooper, and this is one of the best conventions they've had, and I'm sure it will be so for the rest of the week.
Bob, we offer our best to you, to Nicky and to the rest of the family and to the group. Actually, the entire UFO Congress is like one big family."
Hour 1, Direct from Laughlin
Cece Stevens is a well respected Astrologer, and Jerry talks to her in detail in this broadcast from the International UFO Congress.
Among the topics, Jerry's own personal horoscope, and Cece's interest in UFOs. In this wide ranging discussion of Astrology, Jerry and Cece discuss various aspects of the abilities of astrologers, and Cece explains to Jerry how she does individual, in depth horoscopes for listeners by giving them a customized book, which she calls The Book of You.


MP3 Running time: 1 hour, 45 seconds -

Windows Media Version Part1 -

Windows Media Version Part 2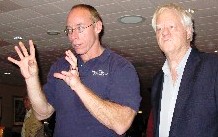 Hour # 2 - Steven Greer & Kastara Parasava - In this hour-long interview, recorded at the International UFO Congress convention held at the Aquarius Casino Resort in Laughlin, Nevada, Jerry visits with Dr. Steven Greer about his Disclosure Project. In this interview, Greer answers questions from the audience and discusses in detail his views on Exopolitics and how the political establishment must come to terms with the space visitors.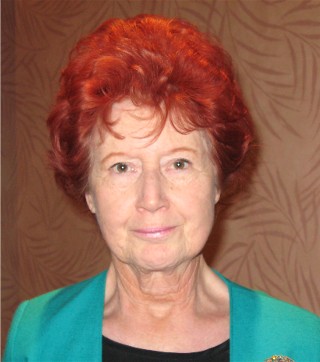 This program was recorded on Monday, Feb. 26, 2007 and includes a brief comment from Kastara Parasava, who claims to have been able to translate the writings of the intergalactic civilization into English.


MP3 Running time: 54 minutes, 04 seconds.

Windows Media Version Part 1,

Windows Media Version Part 2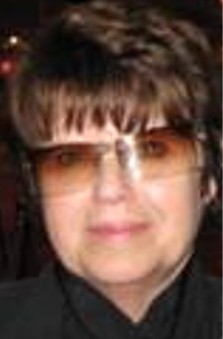 Hour # 3 - Kathy Dickmann and Patrick Heron - In this interview, Jerry talks with Kathy Dickmann, UFO researcher, writer, and photographer for Flying Saucer Review magazine. A resident of Adelaide, Australia, Kathy travels the world in search of first-person UFO stories. She is attending this year's UFO Congress in Laughlin, and she spoke with Jerry earlier today about some of her recent adventures, including her trip to Mongolia and the story told her by Gobi desert herdsmen, who witnessed a UFO landing. The UFO occupants were ten feet tall, orange-complexioned, and had only one eye. This is but one story from one obscure locale. Listen to this interview and hear more fascinating stories.


Then Jerry talks with Patrick Heron, well-known writer about The Apocalypse and the biblical interpretation of extraterrestrial phenomena. Patrick is one of the featured speakers at this year's International UFO Congress convention. Patrick has written numerous books on the subject and believes that the best UFO handbook in the world is the Bible. He says the Apocalypse is imminent, but there is a way out for us. That way is the subject of his books, DVDs and presentations.

MP3 Running time: 52 minutes, 45 seconds.


Windows Media Version Part 1,

Windows Media Version Part 2