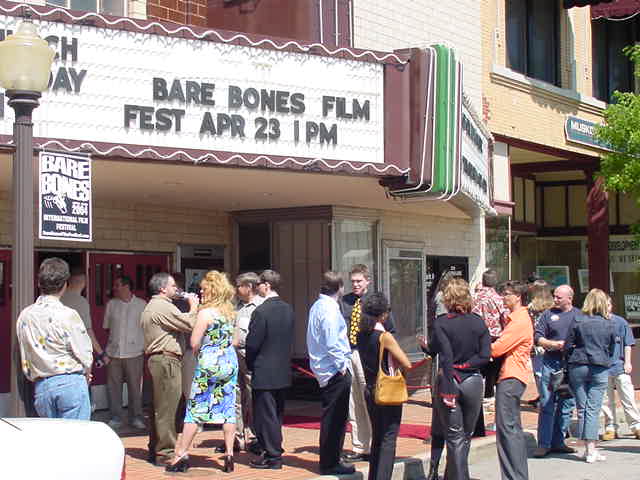 The Roxy Theatre
In this program, direct from the historic Roxy Theatre in Muskogee, Oklahoma, Jerry visits with several principals involved in the 2007 Barebones Film Festival.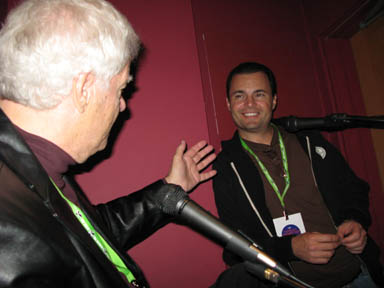 Jerry and Matt Borlenghi
Showing the range of the venue this year, Jerry first talks to soap opera star, Matt Borlenghi about his movie work.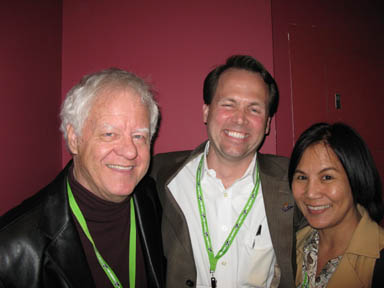 Jerry, John Handley and Anna Handley
Next, Jerry visits with John Handley, who won the 2006 music video award, and who is back for another try.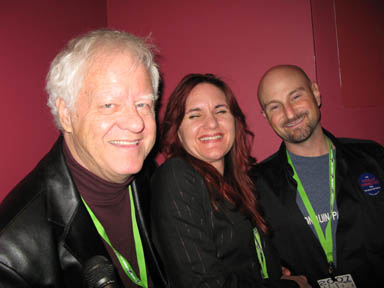 Jerry, Lisa O'Neil and Mike Lynn
Then, Jerry talks with Hollywood producers/actors Mike Lynn and Lisa O'Neil about their production, The Deceiver.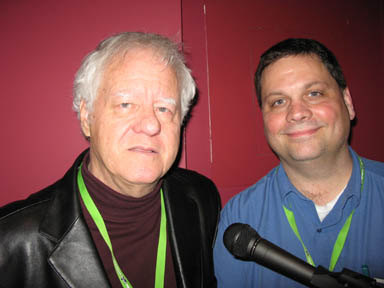 Jerry and Matt Jenkins
The program ends with a visit with Matt Jenkins (left), a professor at Cameron State University in Oklahoma. Jenkins made a movie called The Last Dive. It is a submarine movie, which was shot in Muskogee at the USS Batfish Monument east of town.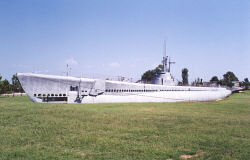 Full MP3 Version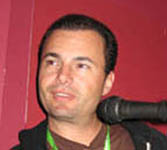 64kb MP3 broadband version
Post-Production by Jane Swartley
Photo: Matt Borlenghi
WMA Version Part 1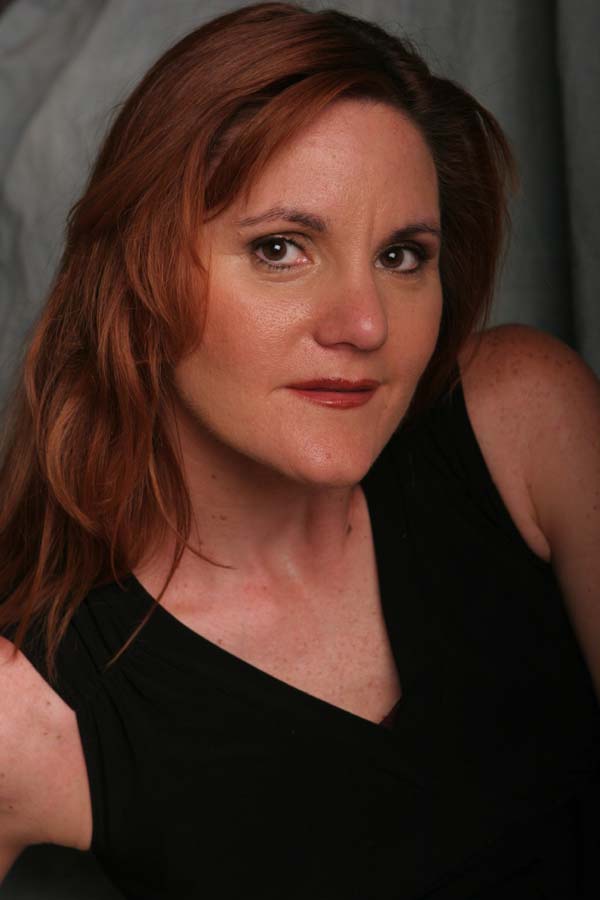 32kb WMA dialup or broadband version
Post-Production by Jane Swartley
Photo: Lisa O'Neil
WMA Version Part 2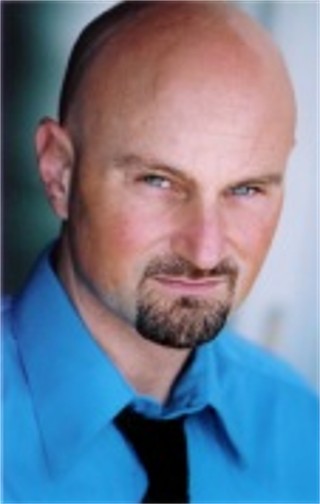 32kb WMA dialup or broadband version
Post-Production by Jane Swartley
Photo: Mike Lynn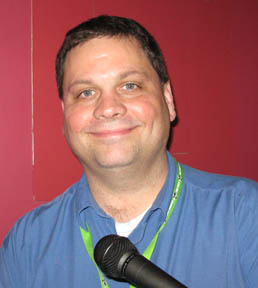 Photo: Matt Jenkins