Farah Yurdozu visits an unusual art exhibit featuring paintings of ETs by artists who say they have had encounters with ET.

Marc Brinkerhoff tells Farah about his belief that he is not of this world and how he entered his mother's womb to replace a still born child. Brinkerhoff reveals to Farah why he is certain he is a hybrid.
MP3 Running time: 29 minutes, 26 seconds Windows Media Version

Then Farah talks with artist Melissa Reed who paints ETs from personal experiences.
MP3 Running time: 6 minutes, 12 seconds Windows Media Version

Interviews with Jerry Pippin
We are pleased to spotlight UFO Researcher, psychic and member of the Jerry Pippin team, Farah Yurdözü. Before immigrating to the United States, Farah was one of the leading Turkish UFO researchers and authors. Farah is fluent in Turkish, Spanish, Portuguese and English and has written four books in Turkish. She is currently working on two new books in English. She is continuing her research efforts here in the US, and the Jerry Pippin Show is included as a recipient of her efforts.

Farah's interests are broad, ranging from the spiritual, psychic, paranormal and UFOs.
to visit Farah's UFO-File Show interview page on this site.

In this wide ranging interview, Farah and Jerry discuss her UFO research into the UFO/ET connections with Turkish creation mythology, the ancient underground cities of Turkey, the mysterious connections between ETs, wolves and vampires, Farah's psychic experiences and her work with the ancient Tarot.

Farah's Web Site: www.farahstarot.com
Email Farah at farah@jerrypippin.com



Click on the image above to visit the homes of the dead
with PRS Director Deryl Mitzen and our own Producer, Farah Yurdozu.
This paranormal reality show is shown on The Learning Channel on Thursday nights at 10 PM ET.
My name is Farah Yurdözü. I am Turkey's first female UFO researcher and writer, with four published books about UFOs, Alien contact, paranormal, spiritualism and reincarnation.
I speak fluent Turkish, English and Spanish with a degree from the Spanish Language and Literature Division of Istanbul University.
Since 1990, I have been working as a professional writer in the field of UFO investigations. In 1992, I hosted my own TV show "GELDILER" on Kanal D, one of Turkey's major television stations. I also appeared as a guest on many other TV and radio shows and debates related to the UFO subject in Turkey and Spain.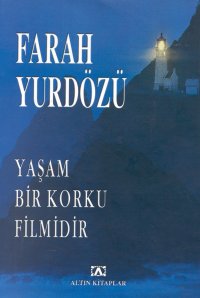 My writings have appeared in Turkish magazines and newspapers such as "Fenomen", "Tempo", "Nokta", "Kadin", "Bugün", "Cumhuriyet", "Aktüel", "Sabah", "Milliyet".
My first book "UFOLAR GELIYOR" (UFOS ARE ARRIVING) is a general documentary investigation about the history of UFO-Alien contact in my country and all over the world.
In my other book titled "UFO GERÇEKLERI & YALANLARI" (UFO TRUTHS AND LIES), I analyzed the nature of Alien Abductions and historical cases from a realistic and updated view.
Turkey has a wide history of UFO contacts and visits. In our traditions and epic creation stories, the figure of alien races has a realistic place and role. Today, as in ancient times, Turkey has always been a very open minded country to the idea of space civilizations and metaphysical realities.
A United States resident since 2002, Farah is joining the Jerry Pippin UFO-Files team as a writer sharing her personal experiences and passion. She is also available for speeches, conferences, and any other UFO related get-togethers. Farah gave a presentation at one of Nick Curto's Disclosure meetings in September 2003.
Turkish mythology, including the creation myth, is replete with references to UFOs, ETs and their interactions with the Turkish people, far back in time. The original Turkish people migrated to Turkey from Central Asia and have common roots with the Indo-European peoples that original migrated to India and Europe more than 5000 years ago. Farah has done considerable research in this area and the following article is her first written contribution to UFO-Files.

to the read the article.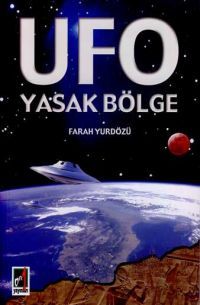 I am very happy to announce that my book has just been published in Turkey : "UFO Yasak Bölge" (UFO Forbidden Zone) is a fruit of my 5 years of study both in Turkey and in United States. I know that nobody will able to read it in US as it is Turkish, but at least you can be sure that lots of Turkish readers will learn a lot about American and world UFOlogy, thanks to this book. farahyurdozu@yahoo.com
Listen to Farah discuss her new book with Jerry:


MP3 Running time: 32 minutes, 56 seconds -

Windows Media Version