This very special program features Jerry's mother Bertha Lee and her reminiscences of Jerry and his sister Beverly's very different perceptions of Santa when they were small. Also included, an Amos N Andy Christmas skit, a rich selection of Christmas music and in the second half-hour, a full presentation of Miracle on Christmas, from the radio show Grand Central Station, this episode was originally broadcast on December 24, 1949 and stars Mason Adams. (This program originally recorded Christmas, 2007)


Running time: 56 minutes, 8 seconds Windows media version Part 1 Windows media version Part 2

Jerry's 2011 Christmas Special - A collection of Christmas Greetings from well known UFO researchers, great Christmas songs, stories and produced presentations for the Holiday Season.
MP3 Running time: 1 hour, minutes, seconds
Windows Media Version Part 1
Windows Media Version Part 2

ELVIS CHRISTMAS EVE musical Christmas Card Program - CLICK HERE
Jerry's Christmas From Las Vegas Show - In this program Jerry features some great Christmas music by Frank Sinatra, Dean Martin, and Joe Williams. Jerry features an interview with the late great Jazz Singer Joe Williams as well, first recorded in Las Vegas at KVEG in 1989. Don Rickles in a Fantasy Interview and a salute to Steve Wynn's Christmas present, a new billion dollar resort called Encore complete with a Frank Sinatra Restaurant chock full of Sinatra memories.
(This program originally recorded Christmas, 2008)


MP3 running time: 58 minutes, 58 seconds.
Windows Media Version Part 1 - Windows Media Version Part 2
Jerry's Christmas Show 2008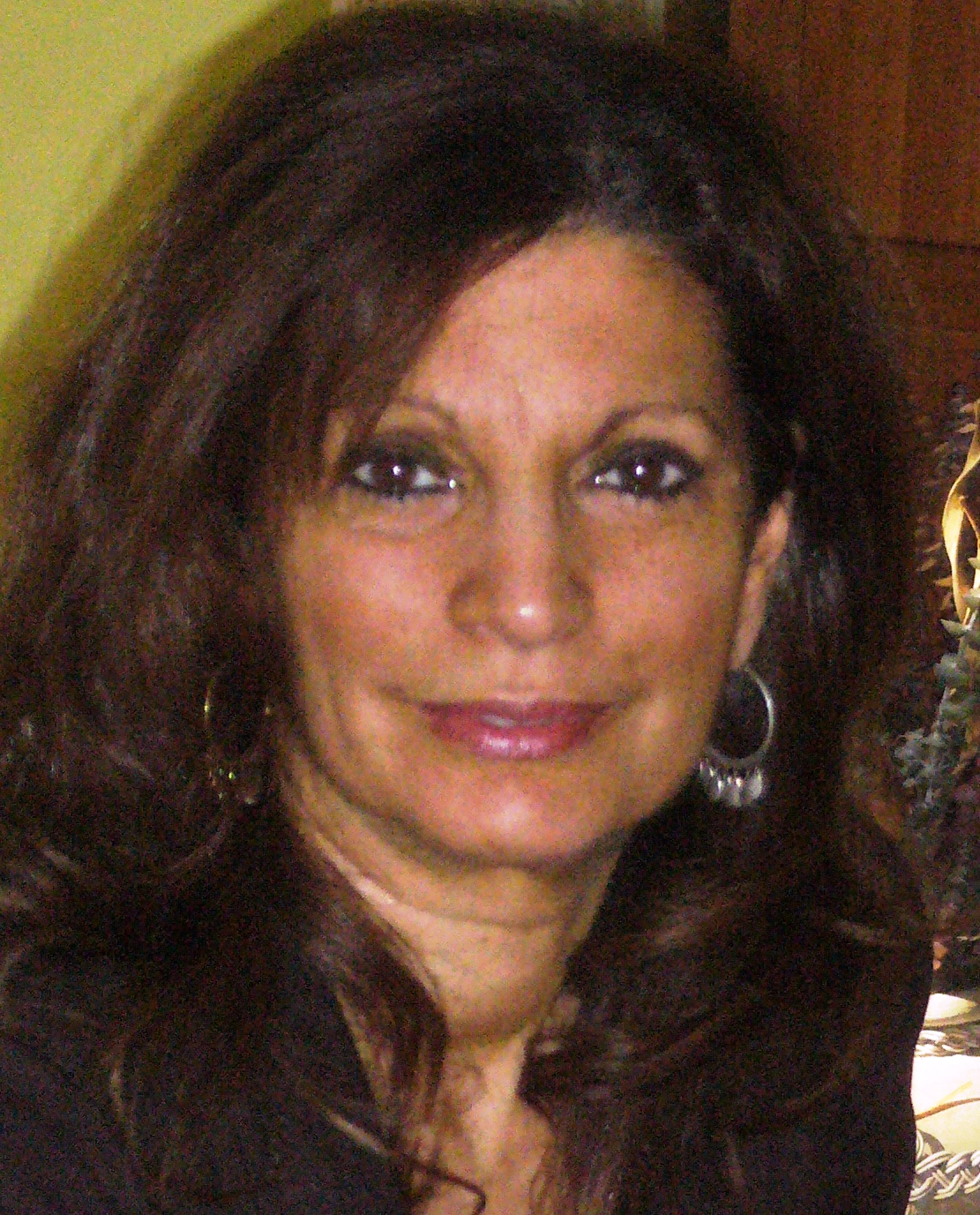 In this first half hour, Jerry plays two Christmas songs with sentimental value and tells a Santa Joke but in the middle is an interesting guest, Debbie Kanafani who represents a partner with the Discovery Channel that gives away Gift Experiences such as a ride on a hot air balloon or a ride in a race car, just two of over 1600 gift ideas. Prices start at $50.00 and some exotic experiences are much higher. (Related link: www.excitations.com )


MP3 Running time: 31 minutes, 4 seconds -

Windows Media Version


Jerry's 2006 Special Edition Christmas Program -

Jack Blanchard


Steve Lawrence


Jerry looks back at Christmas past in this retrospective program. Even though the music is from another era, and the story is from a radio show first broadcast in 1946, the message of Christmas is as current today as it was then. Content credits: Bing Crosby - Its Beginning To Look A Lot Like Christmas ( Columbia- ASCAP ), Casey Crime Photographer - Goes Christmas Shopping ( CBS Radio ), Jack Blanchard - Christmas Monologue, Steve Lawrence - Christmas Time Comes Once A Year ( Columbia - ASCAP ).
MP3 Running time: 33 minutes, 37 seconds - Windows Media Version




| | |
| --- | --- |
| | Staats Cotsworth, the actor who played Flashgun Casey on CBS Radio. |



CLICK ON THE IMAGES BELOW TO VIEW OUR VARIOUS CHRISTMAS SECTIONS.
Or, just scroll down the page and enjoy.
CLICK THE PLAY BUTTON
on each media player
to listen to all the great music and talk recordings on this page.
| | | | |
| --- | --- | --- | --- |
| | | | |
| | Forgotten Oldies Christmas | Oldies Christmas Music | Country Christmas |
| | | | |
| Christmas in Sedona | Doggie Christmas | Christmas Toons | Christmas Recipes |
MACY'S Christmas Window Display is a UFO !!


I took this picture today on 33rd street and Herald Square. This year MACY's famous Christmas window displays offers a big size UFO with two occupants, one human and one robot, in front of a space background. On the other edge of the window you can see an astronaut and Santa Claus around the world. It is one of the most popular windows where the sidewalk is full of people ( not only children ) taking photographs.

A nice friendly UFO under MACY's five pointed ( Sirius ) star...

Happy Holidays!

FARAH
11/28/07

It's a Merry Elvis Christmas
Christmas Eve with the KING - Elvis Christmas songs: Merry Christmas Baby (BMI-RCA), The Wonderful World Of Christmas ( ASCAP- RCA), Blue Christmas - (BMI-RCA), Oh Little Town Of Bethlehem - (Traditional-RCA), The First Noel (Traditional-RCA), Santa Claus Is Back In Town (BMI-RCA), Here Comes Santa Claus (BMI-RCA), I'll Be Home For Christmas (ASCAP-RCA).


CLICK HERE
For Elvis Wallpapers

Kathleen, "Casey" Clare is a super Elvis fan, and she has created Elvis wallpaper graphics that you can download free of charge. New images available now!




Christmas: A note from Jerry Pippin Before Christmas


The 1950s and 60s were a far more simpler time for all of us in the United States. Senator Everett Dirksen was a famous conservative Republican from Illinois who liked to read prose and poetry on the air and even made a few recordings. If memory serves me correctly, he even had a hit record at one time. Today his presentation is probably viewed as just too much syrup, but back then, even us Liberals played his works on the radio why? Because who could argue with the simple values he and his ilk spouted. Long before conservative values took on the meaning they have today. Back then it meant simply less government, closes to home and a black and white world of right and wrong.
I did not disagree with him other than I just thought he was naive like the rest of that political wing. Never in a million years would I have believed that things would be as mean spirited as they are now between conservative and liberal thinkers; so with this preface, I have a rare recording of Senator Dirksen doing the Christian Biblical story of Christmas. We decided to include his version of 'Twas the Night Before Christmas, as an embedded introduction to our Christmas section this year. Enjoy please in the spirit it is intended.
"Peace on Earth and Good Will Toward men."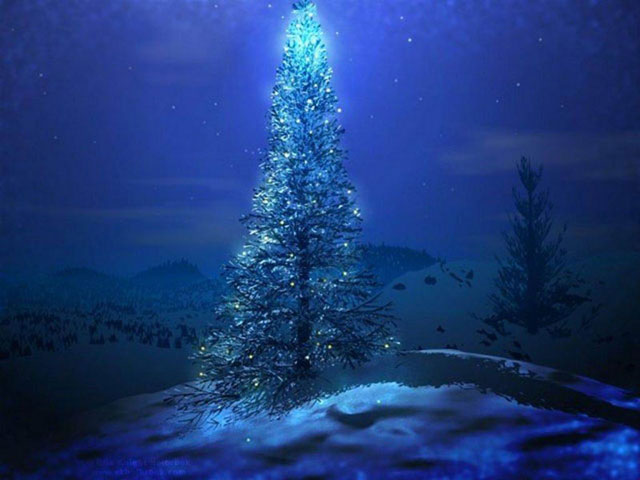 Christmas Eve with Gary Puckett
www.garypuckettmusic.com

Remember, he was the lead singer with the group Union Gap, and he surprises Jerry with his taste in Christmas music. Gary sings about Christmas in the City and one for Jerry in Oklahoma on Christmas Eve, 2002 - Let It Snow, Let It Snow.


Jerry plays Santa Claus in this segment of the show, After seven minutes of Christmas music and three seconds of dead air. And, oh yes, Gene Autry gets to sing about Rudolph once again on this page (see below).
| | |
| --- | --- |
| The next segment features Bobby Sessions as Little Stevie and Jerry talking about Santa and Christmas being for children. Glen Campbell sings the song. Bobby Sessions worked with Jerry in the 80s as the other half of the comedy team of Pippin and Sessions. They toured the country playing many of the major and not so major comedy spots. In 1980, they did a syndicated Christmas Special that played on many radio stations in the 80s. In this segment, Bobby plays the kid and Jerry plays the adult. Some thought it was type casting. Just kidding Bobby. | One frosty night in November of 1980, Bobby Sessions and Jerry, went into a studio at KEBC- FM in Oklahoma City and recorded our version of A Christmas Carole. |

Arthur Godfrey was a broadcast icon. In 50s he had hours of radio and TV time on CBS each week. The one thing Jerry admired in him was his ability to hit the CBS Radio Network out cue right at 14/20, 29/20, etc without missing a beat in the content of the show. Here is the old redhead doing his version of "It Was the Night Before Christmas" recorded sometime in the 50s or maybe even early 60s.

In my dream, George Washington sounded and looked just like Howard Cosell. Howard Cosell.






Carol Gappa sent this poem to me about Christmas and falling in love. I thought Rosemary Clooney's "Count Your Blessings" would be the perfect song to follow the El Reno, Oklahoma woman's poem. I hope you enjoy it as much as I do.

Over the years, I have established a bond between listeners and myself. Many of these friendships have lasted for decades. In the early 90's, Bernice listened to me regularly on my satellite delivered talk show that was broadcast on KAOK in Lake Charles, La. As far as I could tell, she lived alone and the radio was her main friend. In this segment she called the show just before Christmas during one of our Christmas segments. I have often wondered what happened to Bernice and my other radio friends.


KVEG in Las Vegas was purchased by a sports network just before Christmas and my celebrity interview show would have to find another home. I would return to KVEG a couple of years later, after the sports programming failed to get ratings that the owners had expected. For a three week span around Christmas, Roberta called in saying she was someone named Bobbie in Tulsa.


Glen Pitts brings his stack of wax to the show. Christmas favorites and rare Holiday Tunes are featured in this delightful holiday presentation. CLICK HERE
Jingle Bell Rock performed on Glen Pitts' Player Piano.
Click on the play button below to hear the song.



This opening segment includes
Rockin' Around the Christmas Tree
by
Brenda Lee
Ray Stevens sings Santa Is Watching You! Ray Stevens' first major hit was in 1962.



Jimmy Osmond
Jimmy Osmond sings
If Santa Were Your Daddy.
The next segment features: Alan Sherman and the 12 Gifts of Christmas, A Beach Boys California Christmas, Gene Autry rendering Rudolph the Red Nose Reindeer, Mel Blanc making a rare rendition of Blue Christmas as Porky Pig, and Paul McCartney singing you A Wonderful Christmas.



Graphic courtesy of http://meltingpot.fortunecity.com/trinity/220/rudolph.htm.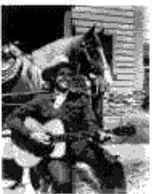 Visit the Gene Autry Museum near Ardmore in Oklahoma. Go here for more information:
www.cow-boy.com/museum.htm.




The next segment features David Seville's Alvin & the Chipmunks: A Chipmunk Christmas (1981).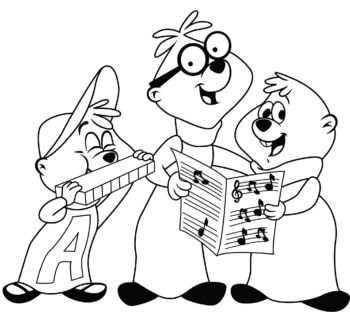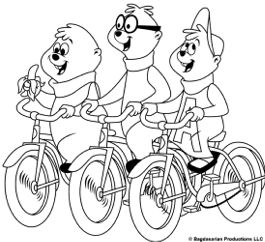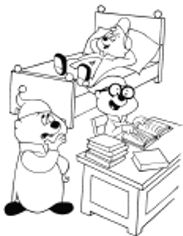 CLICK HERE


to order the VHS Video from
Amazon.com
Go here for Alvin and the Chipmunks comics: www.chipmunks.com/comiczone.htm

And, Jerry tells Glen about the Christmas Lights tour at Honor Heights Park in Muskogee, OK. To read more about this beautiful Holiday display, go here.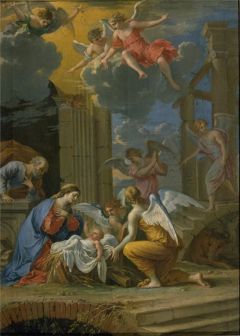 Glen closes out the show with two songs about the real meaning of Christmas. One by Mahalia Jackson and Manheim Steamroller.









White Christmas is a classic song of the season, and I have always liked this version by Johnny Mathis. Official Johnny Mathis web site: www.johnnymathis.com. Then, The Chipmunks recorded an interesting version of Twas The Night Before Christmas.


Patti Page sings Boogie Woogie Santa Claus





I Saw Mommy Kissing Santa Claus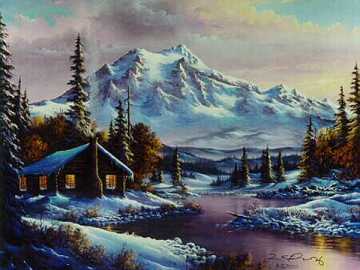 Johnny Cash, Lynn Anderson and the Statler Brothers give us a musical memory Christmas Card. This set of tunes is not what you normally hear as far as Christmas standards, but I think you will enjoy it nevertheless.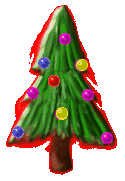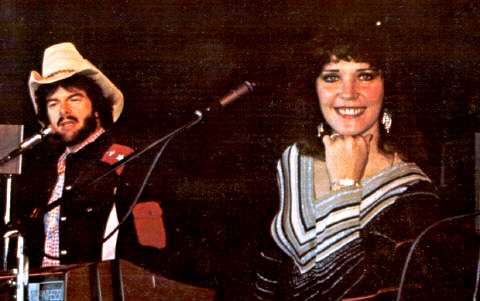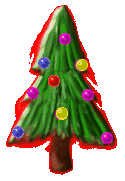 Holiday Greetings from Country Singing Duo,
Jack Blanchard & Misty Morgan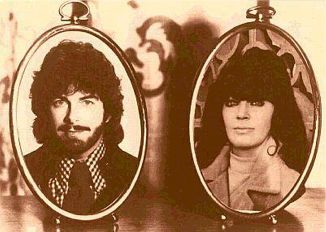 Web Site: www.jackandmisty.com and
their MYSPACE page: www.myspace.com/jackandmisty

A true Christmas story


Jack Blanchard & Misty Morgan
Stardust compilation #46, track #17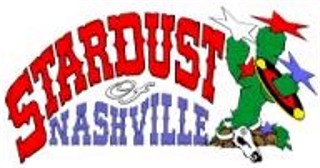 THE DAY BEFORE CHRISTMAS
It was the day before Christmas, in the late 1970's.
We were traveling westward through Illinois or Iowa,
probably on our way to a show somewhere.
Things get blurry when you're always on the road.
Misty would probably remember the exact place and time,
but she's out Christmas shopping.
She lives in the present, and so she's my historian.
I'm always thinking ahead about some project or idea,
and not paying attention.
Our differences compliment each other.
It was an almost deserted Interstate highway,
and a dusty snow had begun whirling.
The road was dry and cold,
with occasional stripes of old ice.
We thought we'd celebrate our Christmas later,
under the circumstances.
The big windshield of our motor home
was a giant moving Holiday card...
a Currier and Ives, in this rural landscape.
The snow began falling in earnest,
going for a white Christmas.
We figured we'd better find a place to pull in for the night.
There were fewer RV parks than there are now,
and those were rarely open in the northern winter.
We started to get a little worried.
The snow was several inches deep and drifting
when we pulled off an exit.
There were no signs about food, lodging, or camping.
Not even a motel.
The only sign of life at the small town exit
was an old barn, and some antique farm machinery,
which was starting to get buried in the snow.
Sawed out wooden letters on the barn front said: "VILLAGE BARN".
There were lights on inside, even though it was still daytime.
We drove in and Misty went inside to ask about lodging,
while I pretended to check the oil.
She brought the owner out and introduced us.
The place was a little store with a few groceries and supplies,
but mostly it was an antique shop.
The man let us plug in to an outlet
in a little room containing boots and snow shovels.
Misty had made a good deal: One night, two dollars.
A Christmas tree appeared in the front of our bus,
fully trimmed and lighted.
You'll have to ask her about that.
We wandered around in the back room
where the antiques were,
looking for presents for each other.
There were a few other customers,
townspeople, coming into the store.
We each picked out a couple of gifts,
and tried to hide them from each other,
but we had no wrappings.
Some people from town offered to take our purchases home,
wrap them for us, and bring them back.
Being from a city where crime is always on the news,
we half trusted them,
and half thought we'd never see our antiques again.
They came back with the gifts beautifully wrapped,
and brought some Yuletide goodies.
We wanted to cancel all future bookings and live here.
Christmas morning we awoke to the perfect winter scene.
Snow covered cornfields on one side,
with an old plow, and a wagon, mostly buried in new snow.
And on the other side,
a forest of frosted winter trees.
We don't know the name of the town, or even which state. It may be in the twilight zone. But, we have a picture of it we'd like to show you. A Christmas adventure like this is something you want to share.
Jack Blanchard & Misty Morgan

Hollywood composer Glenn Scott Lacey has made is Christmas CD available to the public for free. Previously, Glenn Scott Lacey composed and released the Christmas song of 2001 titled "My New England Town." The song was downloaded thousands of times from radio stations across the United States and played from coast to coast, especially in the New England states.
The entire CD is available for free to everyone in the United States at: www.fightcloud.com/new_england_town.
Glenn Scott Lacey is a multi-award winning Hollywood film and TV composer who credits include episodic scores for Fox and ABC Family Channel. For Glenn Scott Laceyís credits and scoring samples please visit: www.glennscottlacey.com.
FightCloud, owned and operated by Jack and Charles Scalfani, is a distribution company that promotes new artists by giving their CDs to consumers for free. Jack Scalfani has 14 years experience in the music industry including 7 years radio broadcasting and 7 years in the artist management field. Charles Scalfani has 20 years in computer programming, development and marketing.
CONTACT INFO:
FightCloud
Jack Scalfani
P.O. Box 2188
Cypress, California 90630
Phone: 714.220.2261
Fax: 714.220.0745
Jack@FightCloud.com
www.FightCloud.com


LOVE FOR CHRISTMAS


Jim Law
Sedona, AZ
11-28-03

The temperature was well below zero and snow was coming down in large white powdery flakes that stuck in the corners of the windows. I lay there on the rug in my pajamas, staring out the second story of the living room window that faced Lake Minnetonka. A fire was crackling, and empty stockings hung limp from the mantel waiting to be filled with goodies Santa was about to bring. The snow was so thick, it ran all the way down to the lake, then across to the tiny island in the Lagoon and it was difficult to see where the shoreline began. Skaters were beginning to congregate because the neighbors participated every year in shoveling a large donut shaped skating rink off the end of our dock. They played music and ice-skated late into the night, romancing one another in the comfort of layers of clothing. Thick fur lined mittens and Eskimo headwear to keep the ears from freezing in sub zero temperatures. Regardless how cold it was, this was a ritual the locals somehow managed to find good reason to partake. I noticed the hole in the side of the huge Maple tree in front of the window that a flying squirrel used as its nest. We would turn the floodlights on at night to spy on its nocturnal activities, gliding from limb to limb like a circus performer. Like Peter Pan on a quest to recruit me, I was fixated. One summer, I got stuck like a bat upside down while attempting to climb that tree to get a better look at his home. Mom had to rescue me from breaking my neck. Always loved high spots. She ran down the slope with a ladder over her shoulder in order to get up to where I was, grabbed me under one arm and lowered me to the ground. That was the last time she would be able to grab me under the arm like that. I grew like a weed and weighed like bag of bricks after that year.

Christmas was a very important Holiday to us. Not that we were religious. My father was a proud Atheist. This was fun time for adults as well as for children who awaited the delivery of presents. Some, of which would have better use in the spring or summer. As I lay there, I thought of my one-piece pajamas. The kind you slid into, complete with mittens and feet and a snap flap in the rear. Mine had little Teddy Bears printed all over. The warm colors of red, brown and green made me feel the distance from what I was watching going on outside down by the lake. A psychological trick with colors, this 5 year-old kid didnít mind a window with a view, all toasty warm on a thick cushy rug while everyone else must have been freezing out there. I rolled over to take a look at the pine tree in the living room. It must have been 10 feet tall. The beautiful multi-colored glass ornaments hung with reflections coming in from the windows. Shining like little jewels, or better yet, Jelly Bean candy. When I pressed my face up close to one of those delicate, thin glass ornaments it was like looking into a funny mirror at a carnival. Huge bug eyes and an over sized mouth reflected back at me.

When I crossed my eyes, I could see twice the number. Sugar Plums tangled with little pastel ribbons. Each one individually wrapped in clear cellophane and carefully tied to branches of the tree. Every once in awhile I would snatch one, figuring there were so many mom would never notice. I began in the back of the tree on the window side facing the lake so the chance of my thievery being noticed would be slim. Then, when the picking began to get obvious, I worked my way around to the front of the tree before it got too sparse. Every year, I made sure I was the one to set up baby Jesus in the Manger, the miniature model of a stable, complete with a Cow, three Sheep, a Donkey, baby Jesus, Mary and Joseph gathering and hovering over the crib and an angel hung over the top up near the peak of the roof. The legs of one of the sheep had been broken and glued back on so many times you could see the thick crusty layers built up. The three Kings were out of the scene. They had to be placed twelve feet away from the Manger so as to coincide with the 12 days before Christmas. They would arrive just in time at the Manger to check out baby Jesus because I moved them one foot per day. This is how I kept track of how close we were getting to the big day. First thing each morning, each of them took a twelve-inch step closer. A cardboard fat happy Santa Clause sat up on the table near the kitchen. He came apart in two pieces so his belly could be filled with Cashew nuts on Christmas day. This was just one more habit of Santaís along with leaving the remains of a cookie on the plate that was left for him along with a glass of milk. He always made sure to leave half a cookie with his teeth marks in it. To me, this confirmed his visit. All the stockings would be full, and presents overflowing onto the living room floor.

I got up from my place on the floor and noticed the moisture on the glass where my nose came close to it. I got a chair from the dining table so I could climb up to reach the magical pink Fairy who was flying around by the top of the tree. She was completing the decorating and hung from fishing line to make the affect more real. My mother made her. An ingenious creation from coat hangers and Styrofoam balls, she held a large pink ornament in her hands coated with shiny beads and a dangling necklace hung from the bottom of the sphere. She had thick white locks of yarn like Dolly Parton having a bad hair day, red glitter slippers, and dangled from the ceiling like an airborne Ballerina. I could barely reach her but got up close enough to give her a spin. She wobbled crazily like a small plane in heavy turbulence, eventually coming to a stop facing the kitchen with her feet stuck in the treetop. No chance of getting it right the next time, so I quickly jumped down and slid the chair back under the kitchen table where it belonged.

The big day was finally here. I actually heard Santa tromping around on the roof. My two sisters ran into my bedroom and dragged me out of bed to tell me the news. I wiped the sleep from my eyes, had to pee but didnít, and made quick to the living room that was illuminated only by the brightly colored lights on the tree. Yes, there it was, I heard it, heavy boots on the roof. It was just getting light outside and I could see the snow stacked up against the trees down below. I ran to my parentís bedroom and found only my mother, hastily gathering some last minute presents (Santa) forgot to put under the tree. At the time I never put two and two together when I noticed she was the only one in the room. At the time it didnít matter anyway. Either way, I knew it was Santa and his Rain Deer making ready for the next flight up there. Mom told me to go back to my room or I might scare Santaís Elves away and I might not get all that I had wished for. So this I did in a flash.

Another Christmas had sadly passed and I would grow another year older. As I grew, so did my knowledge of whom Santa really was. It would never be the same after that. Most of the fantasy would soon disappear with the passing of time.

ONE DAYÖ.many years later, Christmas would take on a new meaning. I was 18 years old, and one of my sisters told me mom and dad were getting a divorce. We had moved to Florida in 1965 from that wonderful house on Lake Minnetonka in Minnesota. While escaping the cold, Christmas was no longer a white one. It seems Christmas wasnít the only thing that was changing. That year, we had a huge tree that almost reached the vaulted ceiling in the living room of our home. The good fairy hung there, but seemed sad. The magic gone, and it almost seemed she had tears of glitter in her eyes. This would be our last Christmas together.

SEVERAL YEARS late when I turned 40, I too felt the genetic dissolution of my marriage. And again, it was just before Christmas. I stayed home, alone and bewildered. No stocking on the mantel, in fact, not even a tree in the corner where it used to be. I could still see the dried up needles from the tree from years before, still stuck in the edges of the doorjamb where I had dragged it in. It was cold out, and it was now Christmas day. I sat there on the rug, in front of the fireplace and didnít have much desire to do anything, except cry. I was lonely and saddened by what used to be such a wonderful time of year.

ThenÖ the doorbell rang. I quickly wiped the tears from my eyes and went to the front door to see who it was. It was my 16year old daughter stopping by just to give me a stocking and some presents. Now old enough to drive, she stood there in the cold with an armload. I invited her inside. I will never forget that day. From a deep depression I swung to a warm comforting high. She made my day. Like a little kid again, I sat there on the floor while she watched me open my gifts. I emptied out the treasures that bulged in the stocking and in the bottom of it, my favorite ribbon candy, all stuck together, fell like little jewels into a tiny pile It was then that I figured out the true meaning of Christmas. Itís not the gifts, the candy or surprises that await us in the morning, but the love we share with one another that makes this time special.

It really shouldnít be just one day of the year, but if it is to be soÖtake the time to share it with a loved one. If you see someone on the street, send that person your love in a silent way. Unfortunately these days someone would think you are crazy, and just going up to someone and giving them a big hug might get you in trouble. Even if you are not verbal, I think the feeling can be felt. What we are doing here is creating a positive energy, a collective consciousness that will emanate more of the same. Even a cookie is a gift to a less fortunate person. You would be surprised to see the glowing smile on Christmas day, from a person who rarely is shown love from anyone. Love for ChristmasÖ.is all we need, though I never will forget those warm cozy times on that living room floor staring out the window to the lake.

Sedona Christmas Photos from Nancy McKinney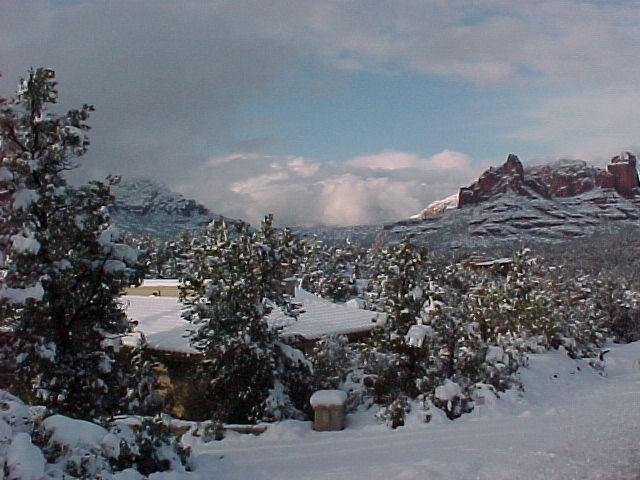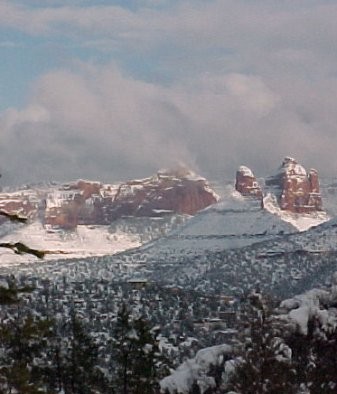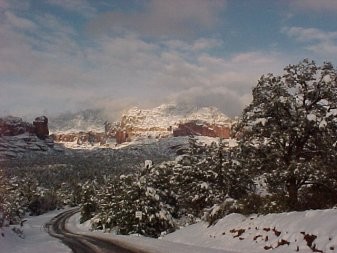 Happy Holidays from Buster
and the rest of the Jerry Pippin Show dog family!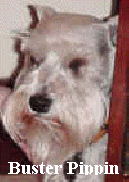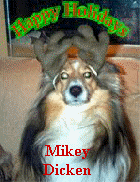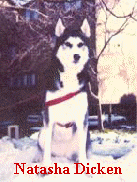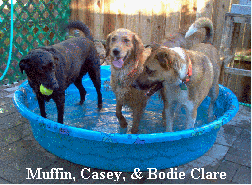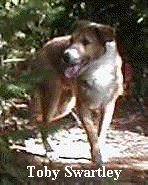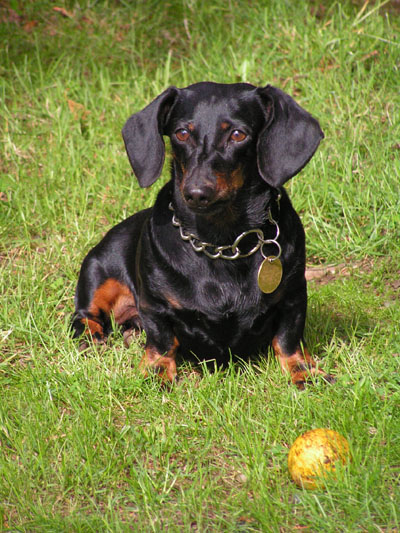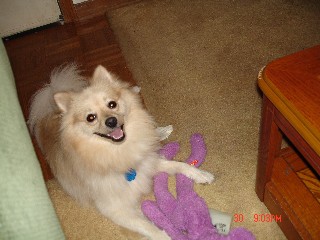 Scrappy, Siska, and Bear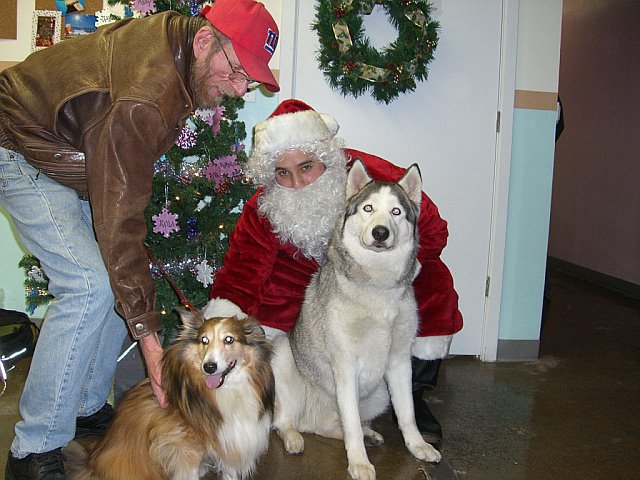 Larry, Mikey and Yankee Dicken-Levine visiting with Santa
Walkiní In A Doggie Wonderland
Dog tags ring, are you listenin?
In the lane, snow is glisteniní.
Itís yellow, NOT white
Iíve been there tonight
Marking up my winter wonderland.
Smell that tree? Thatís my fragrance.
Itís a sign for wandíring vagrants.
ďAvoid where I pee, itís MY pro-per-ty!
Marked up as my winter wonderland.
In the meadow, Mom will build a snowman,
Following the classical design.
Then Iíll life my leg and let it go Man,
So all the world will know itís mine-mine-mine!
Straight from me to the fencepost,
Flows my natural incense boast.
ďStay off of my TURF, this small piece of earth,
I mark it as my winter wonderland.Ē