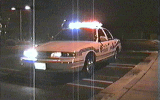 Binion Murder Trial- Defense
Notes about other Defense Players:
For the second time in a week, John Momot, who represents Murphy, and Louis Palazzo, who is defending Tabish, appeared on Geraldo Rivera's live CNBC show Monday night to attack the prosecution's case.
For the second time since the beginning of the Binion trial, a prosecution witnesses has been arrested. Larry Stocket was arrested and released for writing bad checks.
Defense Begins-- Thursday, April 27, 2000:
The defense set up an alibi for Tabish during the morning of Sept. 17, 1998, when prosecutors say Binion was killed. Three men who once worked with Tabish testified he was at All Star Ready Mix, a North Las Vegas concrete company, from as early as 7:30 a.m. until 11:30 a.m. on Sept. 17. Prosecutors contend Binion died between 9 a.m. and noon.
Among the alibi witnesses who testified for Tabish Thursday was former employee Jim Mitchell, whose name surfaced in an alleged plot by Tabish to pay off witnesses. The plot was told by a man named Frazer on Wednesday for the prosecution. Mitchell testified that he saw Tabish "all over the place" at All Star and that He had met Frazer only one time and never got any money from him.
Mitchell acknowledged that he didn't come forward until a year after Binion's death. And though he had no trouble remembering the Sept. 17 date, he could not recall the date when police questioned him a year later. He said police tried to intimidate him during the interview. Two other men, Rocky Teeters and Dave Wilcox, also testified that they saw Tabish at All Star that morning as well.
Murphy's mother was first called to the witness stand late Thursday to describe the volatile relationship between Murphy and the 55-year-old Binion. A curious moment when Murphy stood up from the defense table as if to take the stand herself. But then she smiled and sat down, saying "just kidding." Her mother then was sworn in as a witness. Both women are named Sandy.
Binion had physically abused Murphy several times during their stormy three-year relationship.
State Sen. Dr. Ray Rawson, R-Las Vegas, testified that his review of autopsy photos found no evidence of injuries inside Binion's mouth that would indicate he was suffocated, and he said the redness around his mouth and nose could have been the result of attempts to resuscitate Binion.
Under cross-examination, Rawson acknowledged that he was not as qualified as Dr. Michael Baden to make his conclusions and has never physically examined anyone who was suffocated.
Friday, April 28, 2000: The Jury got to touch the silver.
| | |
| --- | --- |
| | Ann Barbato testified that on July 28, 1998, she notarized a signature by Leo Case on an affidavit. |
| | She said she was face to face with Casey, who did not appear discheveled to her, and she saw no evidence of bruises. This is the rebuttal witness to the prosecution claim that Rick Tabbish beat him up with a telephone book over a business deal! |
The Drapes were closed the day of the murder. The Defense called witnesses to testify the drapes were closed on many occasions. Mrs. Janine Murphy, who married Sandy Murphy's brother at Ted Binion's home, said that the drapes in the house were sometimes closed
| | |
| --- | --- |
| | Defense introduced a videotape he took of Murphy playing the piano and Binion sitting at the kitchen table in their home. Significantly, the drapes were closed, contradicting the testimony of prosecution witnesses who said that the drapes were never closed. |
Order Fly on the Wall the inside story of early Las Vegas by former Las Vegas Sun writer Dick Odesky-

BUSTER- the real poop here!


BINION MURDER CASE

Murphy's mom reveals 'threat'

By Jeff German
<german@lasvegassun.com>
LAS VEGAS SUN

April 28, 2000

Sandy Murphy's mother testified today that she received a threatening phone call in Las Vegas from a man who identified himself as "Nick" the day after Ted Binion's death.

The elder Murphy, who also goes by the name of Sandy, said the call, which was meant for her daughter, was received in her room at the Desert Inn late in the evening.

She testified that the caller said: "Sandy, this is Nick. I'm going to see to it that you fry, you f ... bitch."

Her daughter, who was sleeping in a bed next to her, said the caller sounded like Nick Behnen, Binion's brother-in-law.
Note from Jerry- Behnen told German by phone that he was at the Desert Inn that night and that he did call the room, but he did not say anything like what the Mother said in Court today.
| | |
| --- | --- |
| | Ken Murphy testified that Binion called him Sept. 12, 1998, while Sandy was staying with the family in their California home. Binion was slurring his words, said Mr. Murphy, and insisted on speaking to Sandy because both of their dogs were dead. |
| | Sandy's father gave Binion the Murphy home number that day, but said he later learned that neither dog had died. |
| | |
| --- | --- |
| | Jolley testified that he was hired by Murphy's original attorneys to handle the petition for probate filed on behalf of the Binion estate. |
| | Murphy had no reason to rob Binion's house after his death because under the terms of his will, she already owned it and all of its contents, Jolley said. |
| | If Murphy had lost her claim to the will, the entire Binion estate, estimated by Jolley to be "as much as $55 million," would have gone to Bonnie Binion, the millionaire's daughter. |
| | Jolley said Murphy would not be entitled to her gifts if she is convicted of first-degree murder. |
Latest Testimony:


Dr. Jack Snyder testifies for the defense that Ted Binion died of a drug overdose arising from the combined effects of heroin, Xanax and Valium. Snyder attacked the credibility of the prosecution's key expert, Dr. Michael Baden.
Photo by Jeff Scheid.
List Price: $5.99
Our Price: $4.79
You Save: $1.20 (20%)


Availability: Usually ships within 24 hours-To order or for more information, click on book cover to the right!
Dr. Cyril Wecht was asked to evaluate the autopsy Clark County Chief Medical Examiner Larry Simms performed on Ted Binion. "He did a good, workman-like job," Wecht said before lodging several criticisms of Simms' work.
The coroner's office itself came under fire this week. Bucklin and Wecht said fixing a time of death in the Binion case would have been easier had local authorities tracked the rate by which the body temperature declined. Each said the tactic is common elsewhere.
| | |
| --- | --- |
| | Called to counter testimony from the prosecution's star expert, Dr. Michael Baden, Wecht has worked on many high-profile cases, including the JFK assassination, the death of Elvis Presley and the autopsy of Waco's David Koresh. |
| | Wecht testified that, in his opinion, Binion died of a self-inflicted drug overdose; he saw no evidence of homicidal suffocation. He went even further to say that he thought it was likely a suicide. |
| | Prosecutors attacked Wecht on how he decided on suicide, based only on the "selected" information with which the defense supplied him. Wecht said he might back away from his conclusion of suicide if he were challenged by other information. |
| | Prosecutors also elicited testimony from Wecht about a friendly rivalry between himself and Baden, suggesting that if he were commenting on the trial instead of testifying for the other side, he might instead agree with Baden's conclusions. www.courttv.com |
| | |
| --- | --- |
| | Dougherty testified that the crime scene in the Binion murder case was irreparably mishandled and contaminated. |
| | Dougherty said that critical photographs were not taken of the body and the scene, and that investigators failed to put a measure of scale in the pictures the did take. |
| | In his opinion, it seemed as though Binion decided to lie down on the floor himself, possibly to watch television — the remote control was found next to his body — because it would have been difficult to drag him into that position. |
| | Dougherty admitted on cross that a murderer might try to stage a scene to look like suicide, but said that was no excuse to neglect a complete investigation for trace evidence. |

Patrick Caldwell
Auto Dealer

| | |
| --- | --- |
| | Caldwell testified that he bought Sandy Murphy's black 1998 Mercedes SL500 in October 1998, the month after Binion's death. |
| | The defense wanted to show that Murphy had to sell her car because she needed money — which she would not have needed if she had stolen cash from Binion's house |


Sandy Murphy sobs at the defense table Thursday as a taped interview she gave to police the day Ted Binion died is played for jurors. Murphy and co-defendant Rick Tabish are charged with murder.
Photo by Jeff Scheid. Las Vegas Review Journal
And before court finished for the day, the defense also had one more witness. Palazzo called former sheriff's detective Steve Huggins to the stand, who was actually a witness from the state's case. Huggins testified Friday regarding an interview he took from Tabish the day after he was arrested in Pahrump for digging up Binion's silver. Prosecutors had argued that Tabish told Huggins he was at Binion's house the day the millionaire died — Palazzo showed parts of the inteview to contest that testimony.