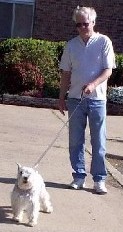 February 26, 2012 - On an unusually bright, sunny morning in February my best friend Buster passed away He had been struggling with the ravages of old age but many times displayed a spark of life which made him seem like a puppy.
Buster: a companion through good times and bad. We had traveled together through the high life of success. He accompanied me to do many broadcasts and he was always there when things did not go well. Words fail me in my appreciation and love, now tinged with despair.
A man and his dog form a special bond and I have been through this before. My first dog as a kid was Jiggs - this golden-haired Airdale and I went everywhere together. Later, in adult life I had two very special pets: Benzee, named after the famous car because he was always ready for a ride. He was a Schnauzer, as was Buster.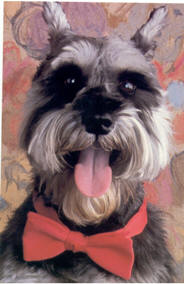 Benzee, by coincidence, passed away on a sunny Sunday morning in February in Las Vegas and now somehow fitting, today Buster had his last moments on earth, but this time this happened in my native Oklahoma.
My dear departed friend of 50+ years, Jerry Wilhite, called my attention to the classic poem, Rainbow Bridge. It is not known who wrote it, but it comes as close to anything I have seen to offering a balance of sadness with hope and joy as we review the precious memories of our beloved pets. We include it here not only as a tribute to our loss but for all those who have lost their beloved friends.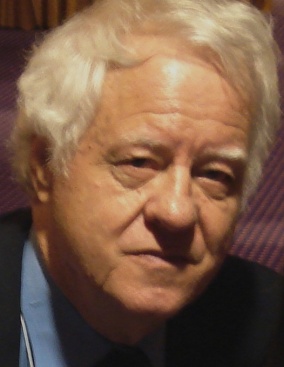 I invite you to listen here:

MP3 Running time: 2 minutes, 54 seconds -

Windows Media Version
Jerry Pippin, February 26, 2012
| | |
| --- | --- |
| | "Think more like a dog and you will be happy."Buster Pippin |