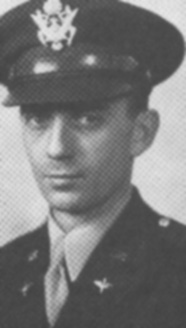 Jesse Antoine Marcel Sr. was born May 27, 1907 to Theodule and Adelaide Marcel in Terrebonne Parrish, Louisiana. He apparently spent his whole youth there, as he graduated from Terrebonne High School. After high school, he worked as a draftsman for the Louisiana Dept of Transportation, the US Army Corps of Engineers, then for the Shell Oil Company as a cartographer, specializing in making maps from aerial photography. Along the way, he served two three-year enlistments in the National Guard—In Louisiana from 1925 through 1928 then in Texas from 1936 through 1939.

He and his family (wife and one son, Jesse A. Marcel Jr.) were living in Houston TX when WWII broke out, and in March 1942 at the age of 35, he applied for and was given a commission as a 2nd Lieutenant in the U.S. Army Air Force. Based on his experience in mapping and analyzing aerial photography, the Army sent him off to Harrisburg, PA for training as an Combat Photo Interpreter/ Intelligence Officer.

Marcel served in the South Pacific during World War II and in January, 1946 his new duty station was the 509th Composite Group at the Roswell Army Air Force Base (The 509th later became the 509th Bombing Group and then, with the separation of the Army Air Corp as the US Air Force, the 509th Bombing Wing.) In July 1947, Marcel briefly found himself the center of attention when he brought in the debris of a "Flying Disk" that Mac Brazel had found on Foster's Ranch.
In 1950, his elderly mother required assistance that his sister could not provide. He was relieved from active duty , He returned to Houma, Louisiana There, he drew on his long time hobby in Ham Radio to become an Electronic Repairman, specializing in Televisions, Transmitters and Receivers. When he was released from active duty, He was a Lt. Col. Jesse Marcel died in 1986 at the age of 79.