FORGOTTEN OLDIES
with Glen Pitts and Jerry Pippin
Produced by Glen Pitts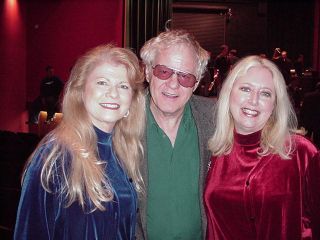 Glen Pitts contacted me after hearing our show live streaming on Warp Radio when I was at KBIX. This was our second show together and it became obvious to us while doing the show that it would be a big hit with listeners and it was. I think this broadcast was in October of 2000, I am not sure as it was not labeled on the air check tape. It is recorded off the air but the quality is listenable and we thought it had enough merit to be posted on our web site.
Look for future new editions of Forgotten Oldies in stereo and in top quality high fidelity coming to this web site. Check back often as we will be adding additional half hours of this oldies music show from time to time.
Glen plays a 60s TV commercial for Jerry on the show for Rice Krispies.



to see a rare Flintstones Winston Cigarette TV commercial from 1964.
Ask for hard to find singles and we will see if Glen has them.
Email us at glen@jerrypippin.com, and we will try to play it for you on a future show.
John Horigan, who lives in British Columbia, Canada recently asked for a couple of hard to find singles by Mark Dinning. Guess what, Glen could not find them, but never fear Dinning fans, we do have his big hit, Teen Angel.

to Mark Dinning - Teen Angel ( BMI - MGM Records).
Show 1, Segment One:
Sidewalk Surfing - Jan and Dean - BMI - Liberty
Winchester Cathedral - ASCAP - Fontana
Four Seasons - Peanuts - BMI- ABC Paramount
Pipkins - Give Me Dat Ding - ASCAP - Capitol
Fontaine Sisters - Hearts of Stone - BMI - Dot Records
Sue Thompson - Paper Tiger - BMI- Capitol
Show 2, Segment One:
Martian Hop - Rondells - Chairman - BMI
Sittin' In The Balcony - Eddie Cochran - Liberty - BMI
Brand New Key - Melanie / Neighborhood Records - ASCAP
She Can't Find Her Keys - Paul Petersen - Colpix - ASCAP
Let There Be Drums - Sandy Nelson - Imperial - BMI
Stars On 45 Medley - Stars On 45 - Radio Records - BMI and ASCAP


Show 2, Segment Two:
Beatles Movie Medley - Beatles - Capitol BMI
Dance With Me Henry - Georgia Gibbs - Mercury - BMI
Billy - Cathy Linden - Capitol - BMI
Shaving Cream - Benny Bell - Vanguard - BMI
Swinging On A Star - Big Dee Irwin - Dimension - ASCAP