<![if !vml]>

<![endif]>
2005 International MUFON Conference
Unconventional Flying Objects: The Body of Technological Evidence,
Part II
Denver Marriott Tech Center Hotel
Denver, Colorado
July 22 - 24, 2005
JPS Producer/Photographer: Jane Swartley, jane@jerrypippin.com

Jerry Pippin Producer, Jane Swartley, (photo above) is attending this important international gathering of UFO Researchers and Investigators. Check back often for conference coverage updates.
Click on a link above.
Jerry Pippin's pre-conference interview with John F. Schuessler,
MUFON International Director, conducted on 7/7/05.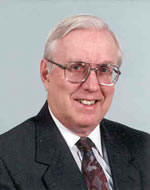 John Schuessler is a founding member of the Mutual UFO Network, Inc., and is currently the MUFON International Director and a member of the Board of Directors. As a staff member he has written numerous articles for SKYLOOK and the MUFON UFO Journal and has been a featured speaker as many MUFON symposia.
He is a member of the UFO Research Coalition Board of Directors and a member of the Science Advisory Board for the National Institute for Discovery Science. He is a full member of the Society for Scientific Exploration and an associate of the J. Allen Hynek Center for UFO Studies. He was a founding member and past President of the UFO Study Group of Greater St. Louis, as well at the Houston-based Vehicle Internal Systems Investigative Team. He first became active in UFO research in 1965 when he joined the Aerial Phenomena Research Organization.
John is an aerospace consultant specializing in space commercialization and space tourism. Prior to his retirement from Boeing he was involved engineering for most human space flight programs including Gemini, Skylab, Space Shuttle and the International Space Station. On his last major project he was Program Manager for the design and construction of the new NASA Neutral Buoyancy Laboratory located in the Sonny Carter Training Facility and in 1997, he received the NASA Public Service Medal for his leadership on the project.
John is active in a number of technical societies and associations including the Institute of Electrical & Electronics Engineers, American Institute of Aeronautics and Astronautics, Space Tourism Society, American Association for the Advancement of Science, Armed Forces Communications and Electronics Association, Planetary Society, World Future Society, and the National Space Society. In 2000, he was awarded the Third Millennium Medal by the IEEE for his contributions to space technology programs.
In 1996, he cataloged his UFO medical effects research in a book entitled UFO-Related Human Physiological Effects. In 1998, he published a trade paperback book entitled The Cash-Landrum UFO Incident , describing how three Texans were injured during a close encounter with a UFO and numerous military helicopters.

"Unconventional Flying Objects:
The Body of Technological Evidence, Pt. II"
July 22-24, 2005
The 36th annual Mutual UFO Network (MUFON) International Symposium was held in Denver at the Marriott Denver Tech Center from July 22 to 24. Following the release of the movie, "War of the Worlds," this event was more reality based. The symposium is an annual gathering of some of the top speakers in their fields presenting evidence concerning UFO crashes, alien implants, government cover-ups, remote viewing and a variety of unusual and unexplained aerial photographs.
The three-day symposium featured the following speakers:
Dr. Edgar Mitchell – Astronaut and 6th man to walk on the moon
Scott Ramsey – Aztec UFO Crash
Richard Dolan – UFO Technology
Esen Sekerarar – Best Evidence from Turkey
Dr. Roger Leir – Alien Implants and Physical Evidence
Dr. R. Leo Sprinkle – the ET Presence: Cons and Pros
Paola Harris – Hall Interview Evidence
Phyllis Budinger – Lab Anaylsis Evidence
Stan Friedman – Government UFO Lies
Elaine Douglass – Invisible UFOs: Case Reports and Videos Suggest Reality
Lynne D. Kitei, M.D.-Mysterious Lights in the Sky Over Phoenix
Dr. Claude Swanson – When Science Looks Like Magic: the New Science of the Paranormal
Los Angeles talk show host, Tracy Austin-Peters, hosted the symposium.
MUFON continues to answer the question, "Are we alone?" This annual three-day event opens your mind up to alternate choices and extreme possibilities. Decide for yourself.
MUFON is a Denver-based international non-profit organization whose mission is the systematic collection and analysis of UFO data with the ultimate goal of learning the origin and nature of the UFO phenomenon.

If you attended the conference and would like to contribute additional, unique photographs, send JPG, web-ready copies to jane@jerrypippin.com.