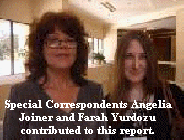 July 26, 2008) - MUFON Challenges US Government to Release their Radar Reports- MUFON field investigators believe radar readings they have obtained during investigation verify witness reports -
At a special MUFON press conference held Friday in San Jose the location of this year's annual MUFON symposium detailed radar reports were released that showed several confirmed objects in the skies between Stephenville, Texas and nearby Crawford where President Bush has a residence. At one point the blips shows, as interpreted by a respected radar expert showed the object within 10 miles of the Texas ranch.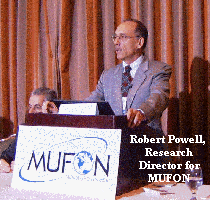 The 77 page report is replete with data received from the FAA, National Weather Service, nearby military bases and other official sources includes: .
Data from the FAA
- Witness summary reports
- Over two dozen graphs and charts depicting craft movements and locations
- FOIA requests by the authors
- Responses by FOIA officials
- Denials by military officials of any existing information
- Blacked out US Air Force pilot flightlogs from 457th NASJRB Ft. Worth Tx.