| | | |
| --- | --- | --- |
| | TORTURE KINGS AND QUEENS | |
| | |
| --- | --- |
| Torture Still Alive and Well and Blessed by President Obama - Nov 17, 2010: The United Nations has called on the United States to conduct a full investigation into torture under the administration of former US President George W. Bush. The UN special rapporteur on torture, Juan Ernesto Mendez, urged Washington on Tuesday to prosecute offenders as well as senior officials who ordered the abuse of prisoners in Iraq, Afghanistan and Guantanamo Bay in Cuba. "The United States has a duty to investigate every act of torture. Unfortunately, we haven't seen much in the way of accountability," Mendez told Reuters. Meanwhile in Dallas, protesters called for George W. Bush to be arrested for his role in the Iraq and Afghanistan wars as he opened his presidential library there. Demonstrators staked hundreds of white crosses into the ground to represent troops killed in both wars and carried banners saying 'torture is illegal' and 'arrest Bush'. It comes after controversial remarks made by Mr. Bush in his memoirs, "Decision Points" - that water-boarding saved lives in Britain by preventing attacks on Heathrow and Canary Wharf. | Susan J. Crawford was the convening authority over military commissions and oversaw and implemented policy of torture routinely. Crawford received her three previous government job from then-Defense Secretary Dick Cheney - she was appointed as his special adviser, Pentagon inspector general during the time before it was noted by Defense Secretary Donald Rumsfeld that two and a half billion dollars is unaccounted for in various defense budgets. Then she became judge on the U.S. Court of Appeals for the Armed Forces." Currently she is a director on a world wide consulting firm with 80 offices called Resources Connection, Inc. |
With regret we are adding President Barrack Obama to our list- it is obvious torture is still going on and even recently the President himself authorized an assassination order for the CIA.

Bush- "I DID IT and I AM PROUD"

June 2 - Grand Rapids, MI - Former US president says Khalid Sheik Mohammed was waterboarded by US and he would do it again to "save lives." George Bush told a business audience, "Yeah, we water-boarded him," and added. "I'd do it again."
Tony Blair Is Not Sorry and He Would Do It Again! (London) January 29, 2010) - Tony Blair opened himself up to a charge of misleading Parliament today when he told the Iraq inquiry that by any objective analysis the threat posed by Saddam Hussein's chemical and biological weapons programme had not increased after 9/11. Appearing as the star witness before Sir John Chilcot's panel, the former Prime Minister stressed the transformation of US and UK foreign policy after the attacks of September 11, 2001, an event that he said had changed the "calculus of risk" for the transatlantic allies. However, as part of that analysis Mr Blair conceded that the threat posed by Saddam Hussein's purported programme to develop weapons of mass destruction (WMD) had not actually grown -- only the understanding of that threat. A Defiant Blair: " Saddam had to go --I'd do it again" --Families of war dead walk out in disgust at 'smug' Blair To the disgust of families of soldiers killed in the war, he proceeded to be unapologetic about going to war despite the lack of concrete proof that Iraq had weapons of mass destruction. As this testimony unfolded before a live TV audience, it was clear to us that Tony Blair belongs on top of the list of the Kings and Queens of Torture list as it is evident he has flaunted International Law, committed War Crimes and does not think he can be held responsible for "crimes against humanity." Related Link from CBS News
Jim Fleming's "To the Best of Our Knowledge" show on Public Radio International features some detailed information about the torture activities done in Iraq by CIA, military contractors, and the Army itself. We would suggest you listen to this show for a more complete picture of how the US suddenly became a country that tortured prisoners in the most inhumane of ways.
Listen! (http://www.wpr.org/BOOK/bootsontheground/index.html)

More than 100 detainees died in U.S. custody in

Iraq

and

Afghanistan

, with up to 27 of those declared homicides by the military- Yes, almost every Republican in Congress and many Democrats refuse to disavow Torture Tactics and in politics and the media everyone knows defending torture means you can get a good job in academia or a think tank like

American Enterprise Institute.

I have thought long and hard on this issue, but I feel I must speak out the best way I know how and that is with a graphic depiction of those who favor torture. I am convinced this is the wrong approach for America so I am standing up and being counted - you the listener and visitor to our web sites will be the final judge of what is right or what is wrong with advocating physical and mental harm to captured combatants. Here is a partial list and an important one however in my opinion.

Take a look at the nice suits, smiles and pride these Torture

Kings and Queens

display. Do they not remember or even know of the American story of fighting wars against evil monsters who were doing many times less harm to prisoners than we are doing today? There is a disconnect, a "no compute" about all of this. A majority of Christians seem to favor torture, almost everyone in the

Republican party

seems to favor torture, highly educated otherwise responsible citizens seem to favor torture. Yes, I know in my heart is wrong, it is dead wrong. We punished people in authority for doing it and that was not so long ago.

It is a four letter word that makes it seem alright to people, "Fear." So we are putting the photos and names of the fear mongers and the decadent individuals who support this behavior. Will it be very long from now when we start cutting off the hands of thieves, the private parts of sex offenders and the like? Take a look at these purveyors of

pain and suffering

and ask yourself, is this really civilization at work?

CIA front company, Elite, LLC, which purchased the property and built the "black site" in 2004. It's a fancy riding stable and country club or was before the CIA made it a hell hole of torture and terror.

ABC News Finds the Location of a "Black Site" for Alleged Terrorists in Lithuania. Click here for Story:

US blocks release of Iraq, Afghanistan torture photos
(15 Nov 2009) US Secretary of Defense Robert Gates has blocked the release of new photographs showing prisoners in Afghanistan and Iraq being abused by their Americans captors. The American Civil Liberties Union (ACLU) had sued for the release of 21 color photos under the Freedom of Information Act. The Obama regime filed a brief with the Supreme Court late Friday saying that Gates has invoked new powers blocking the release of the photos. Federal courts had rejected the government's arguments to block their release, so Congress gave Gates new powers to keep them private under a law signed by President Barack Obama last month. Gates' order specifically cites the 21 pictures sought by the ACLU, plus 23 additional ones cited in a ruling by the US Court of Appeals for the second Circuit. However, Pentagon spokesman Bryan Whitman said the order covers all photographs from investigations related to the treatment of individuals captured or detained in military operations outside the US between Sept. 11, 2001, and Jan. 22, 2009.

The amendment was originally sponsored by Sens. Joe Lieberman, (I-Connecticut), and Lindsey Graham, (R-South Carolina). Obama sent a letter to the lawmakers last summer stating that he would work closely with Congress to help pass the measure to keep the abuse photographs sealed, according to a footnote in the administration's

Supreme Court petition

.
CLICK HERE To read in detail a Washington Post story on some of the torture tactics used by Navy Seals and CIA including several murders, one in which the man was beaten severely and then wrapped in a sleeping bag and thrown out to suffocate as torturers high-fived..

The Central Intelligence Agency crucified a prisoner in Abu Ghraib prison near Baghdad, according to a

report

published in The New Yorker magazine. "A forensic examiner found that he (the prisoner) had essentially been crucified; he died from asphyxiation after having been hung by his arms, in a hood, and suffering broken ribs," the magazine's Jane Mayer writes in the magazine's June 22nd issue. "Military pathologists classified the case a homicide." CLICK HERE for full article

Bush-Cheney Ordered Torture

It happened right before our eyes as President George W. Bush bragged about killing and torturing and Congress stood and cheered. It was on TV for all of us to see. He says we've captured and detained 3,000 Al Qaeda members and other terrorists—a number hard to believe—and then he said some of them will never bother us any more. And Congress cheered. What happened to the moral compass that guided the United States of America for over two centuries? The Neo-Con movement with Bush and Cheney destroyed it and then bragged about it. Don't you think those

members of Congress

knew what Bush and his administration was doing? Systematically killing those accused, presumed guilty, but years later we see many were not even remotely connected to terrorism against the US. Will there be consequences, perhaps not, perhaps we will have to add Mr. Obama to the list of

Kings and Queens

of Torture, let's pray to God we don't have to do this, surely Justice will come to America.

Jerry Pippin (7-20-09)



Robert Lady, CIA Station Chief gets 8 years for kidnapping and torture.
(Photo off Wanted Poster distributed by Italian Police)

22 Americans Convicted and Sentenced to Five Years in Prison for Torture


by Lori Price(Milan-Nov. 4, 2009-

In absentia

a phrase we have all heard and it brings some justice at least on principal in the sordid history of torture by US officials. An Italian judge has convicted 23 Americans - all but one of them CIA agents - and two Italian secret agents of the 2003 kidnap of a Muslim cleric. The agents were accused of abducting Hassan Mustafa Osama Nasr,

known as Abu Omar, from

Milan

and sending him to Egypt, where he was allegedly tortured. The trial, which began in June 2007, is the first involving the CIA's so-called extraordinary rendition" program.
Three Americans and five Italians were acquitted by the court in Milan.

The Americans

were all tried in their absence after the US refused to extradite them.

Robert Lady, CIA station Chief in Milan, Italy was given an eight-year jail sentence for kidnapping at the end of the first trial. Lady was tried in his absence and convicted of helping to organize the seizure of Omar, from a Milan street in February 2003. His superior, Jeff Castelli, the head of the CIA in Italy at the time, was acquitted on the grounds that he was covered by diplomatic immunity. Most of the other 23 alleged CIA operatives on trial were given five-year jail sentences in their absence. Extraordinary rendition involved the abduction of suspects and their forcible transfer for interrogation to third countries, often states in which torture was routinely employed.

Federal Bureau of Investigation (FBI) agents witnessed the torture of inmates at secret Central Intelligence Agency (CIA) overseas prisons in 2002, according to documents partially declassified in response to a

Freedom of Information Act lawsuit

by the American Civil Liberties Union (ACLU) and the advocacy group Judicial Watch.

In September

2002, the FBI agents saw prisoners chained naked to chairs, "manacled to the ceiling and subjected to blaring music around the clock," and knew of written orders to CIA agents asking them to compare "How close is each [interrogation] technique to the 'rack and screw' " (an extreme method of torture).

The Obama administration resisted release of the documents, and continues to withhold critical information, including a transcript of an interview between FBI Director Robert Mueller and investigators on the question of "terror suspect" interrogations.
Summer Weekend Revelation: Cheney ordered cover up of torture and AG Holder considers Probe of Torturers (July 12, 2009 - The Central Intelligence Agency withheld information about a secret counterterrorism program from Congress for eight years on direct orders from former Vice President Dick Cheney, the agency's director, Leon E. Panetta, has told the Senate and House intelligence committees, two people with direct knowledge of the matter said Saturday. Sources indicate it included assassinations and other crimes. Four knowledgeable sources have told NEWSWEEK that Attorney General Eric Holder Jr. is now leaning toward appointing a prosecutor to investigate the Bush administration's brutal interrogation practices, something the President has been reluctant to do. While no final decision has been made, an announcement could come in a matter of weeks, say these sources, who decline to be identified discussing a sensitive law-enforcement matter.
THE LAWYERS - Complaints have been filed against: John Yoo, Judge Jay Bybee, and Stephen Bradbury who authored the torture memoranda. As well as attorneys who advised, counseled, consulted and supported those memoranda including Alberto Gonzales, John Ashcroft, Michael Chertoff, Alice Fisher, William Haynes ll, Douglas Feith, Michael Mukasey, Timothy Flanigan, and David Addington. These detailed complaints, with over 500 pages of supporting exhibits, have been filed with the state bars in the District of Columbia, New York, California, Texas and Pennsylvania, and they seek disciplinary action and disbarment. Copies of the complaints and exhibits are available on-line: CLICK HERE
| | | | | | |
| --- | --- | --- | --- | --- | --- |
| John Yoo | Judge Bybee | Steven Bradbury | Alberto Gonzales | John Ashcroft | Michael Chertoff |
| | | | | | |
| --- | --- | --- | --- | --- | --- |
| Alice Fisher | William Haynes ll | Douglas Feith | Michael Mukasey | Timothy Flanigan | David Addinton |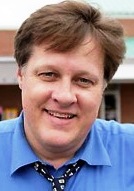 Torture Kings and Queens Program 1 (release date June 22, 2009) Kevin Zeese is the lawyer who signed the bar complaints against these 12 lawyers asking for their licenses to practice law be revoked because of their promotion of war crimes and specifically torture.


MP3 Running time: 34 minutes, 55 seconds -

Windows Media Version

Related links: http://votersforpeace.us/index2.php
www.disbartorturelawyers.com
THE MEDIA - There are many more in the media who have downplayed torture or advocated it with some attempt at journalism, however these media figures below are the most guilty of being blatant and corrupting and inciting America to condone criminal behavior.
The media angels who love to defend torture-
Rush Limbaugh
, Sean Hannity, Jonathan Alter,
Paula Zahn
,
Laura Ingraham, Glen Beck
| | | | | | |
| --- | --- | --- | --- | --- | --- |
| Rush Limbaugh | Sean Hannity | Jonathan Alter | Paula Zahn | Laura Ingraham | Glen Beck |
CIA DIRECTORS 1997 - 2009: Next we have the secret soldiers of the CIA- the encouraged, developed and push behavior that is at best illegal and at worst, sub human. The directors of CIA share some responsibility.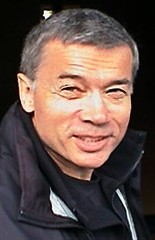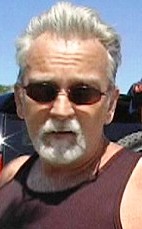 Doctors without border in morality - Psychologists James Mitchell and Bruce Jessen were paid $1000/day to design and implement the US torture program. They are still working on torture techniques out of an unmarked office building in Spokane, Washington.
Then There are These Four
-
the ones who could have set America on a different course but chose to wrap a package of fear, religion and outrage into a package of harm that has ruined America's reputation in the world. Bush, Cheney, Rumsfeld, Rice
| | | | |
| --- | --- | --- | --- |
| George Bush | Dick Cheney | Donald Rumsfeld | Condoleezza Rice |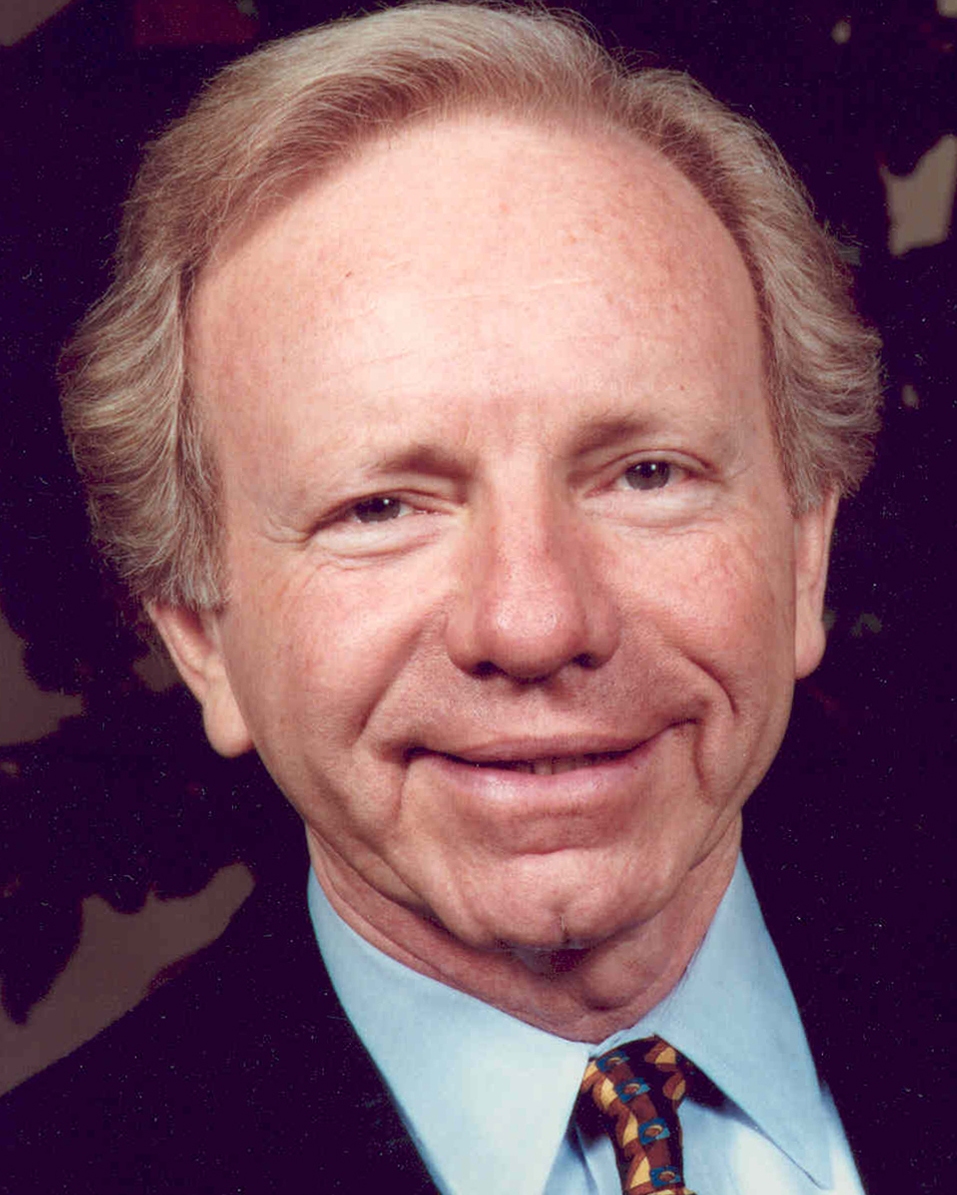 Then There are Senators Joe Lieberman & Lindsey Graham - Columnist Jerry Wilhite points out that Lieberman & Graham and their crowd in Congress may be the worst of all. CLICK HERE to read his comments.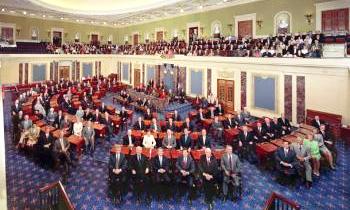 THE US Senate voted unanimously on Wednesday, June 17 to ban the release of torture photos. (Detainee Photographic Records Protection Act of 2009: S.1285)
These people are all guilty of deeds that warrant the condemnation of human kind. Many want punishment and we have punished many for less in the past, but at least they need to be ostracized from our society and not have another dime of tax payer money going to their welfare. Let me hear your opinions- write me at

jerry@jerrypippin.com