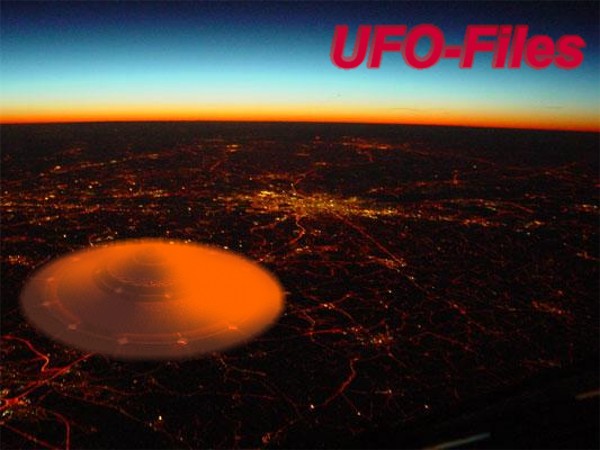 Composite Illustration by Larry Dicken ©2004

Page Introduction "Sound of the Mothership" audio clip from Portland, Oregon sighting provided by Infatronn
"Most UFO experts used to be DJs who have been burned out of real life by alimony, unemployment and booze; but none the less, some things they can deal with and UFOs are one of those things!" - Jerry Pippin (just kidding, of course)

DO YOU HAVE VIDEOS, PHOTOS, EYE-WITNESS ACCOUNTS OR STORIES
OF YOUR OWN UFO CLOSE ENCOUNTERS OR ABDUCTIONS?





Daily Online UFO Reports
provided by Frank Warren. Also, featuring current reports from the Hispanic and Eastern European Countries.

Available 24/7.




Listen to
Jerry and Larry's
Weekly On-Demand
Reports on UFO
Sightings,
Encounters,
Abductions
and Science.


NEW FEATURE:
Ricks Picks
by JPS Producer
Rick Troppman.
UFO/Abduction
Stories.


UFO Reports from
Puerto Rico provided
by Reinaldo Rios.


Crop Circle
Reports and
Links.


UFO Sightings
Documented Over
Mt. Popo in Mexico.



Reports from
UFO Magazine,
Brazil


Reports from
UFO Data Magazine,
UK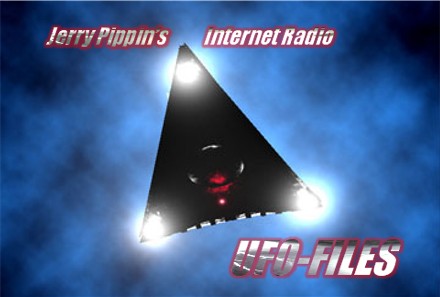 Return to our main
UFO-Files Show
Menu.
Do You have a UFO sighting to report?
Click on the banner below.


The National UFO Reporting Center site is also the best resource for examining a large number of reports from all 50 states - both current and historical.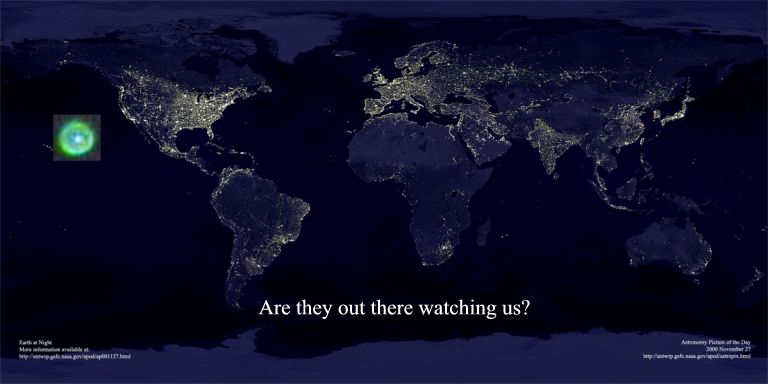 How others see us: Earth as seen from Mars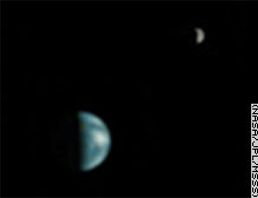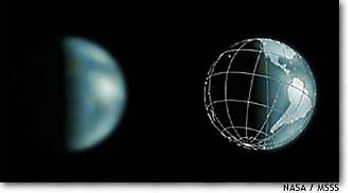 NASA photos from Mars Orbiter, 5/22/03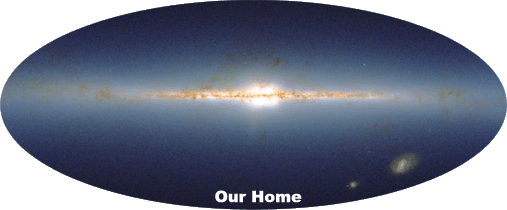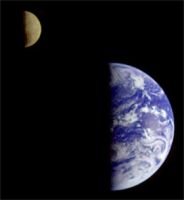 Poll: Americans Believe in UFOs
12:00pm ET, 15-November-02
A new national poll, commissioned by the SCI FI Channel, found that more than half (56 percent) of respondents said that they believe UFOs are real, the network announced. Two-thirds (67 percent) responded that they believe that there are other forms of intelligent life in the universe.
Roper-ASW conducted the poll of a scientific sample of 1,021 adults, aged 18 and older. Telephone interviews were conducted from Aug. 23-25. The margin of error for the total sample is plus or minus 3 percent, the network reported.
Other findings:
•Almost half (48 percent) of respondents believe that UFOs have visited Earth in some form.
•More than half (53 percent) would like to encounter extraterrestrial life forms here on Earth.
•More than one in three believe that humans have already interacted with extraterrestrial life forms.
•One in seven said that they or someone they know has had some type of experience involving a UFO.
•For 88 percent, an official announcement confirming the discovery of extraterrestrial life would have no effect on their religious beliefs. Almost three-fourths (74 percent) responded that they are at least somewhat psychologically prepared for such an announcement. More than four in 10 (42 percent) say that they are very prepared.
Do you think most UFO's are spotted in remote locations?
Surprise! Most are concentrated around major metropolitan areas in North America.
CLICK HERE to see a map of sighting locations reported from 1947 to today.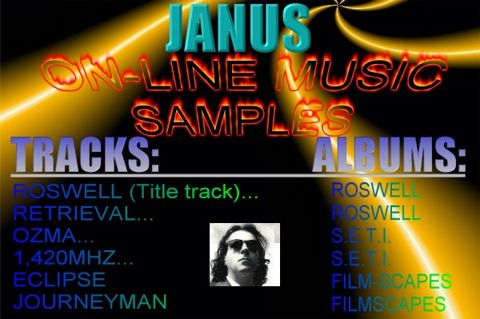 Click on the picture above to stream or download selected Janus tracks from his latest 2002 CD album releases.
Real Player required.