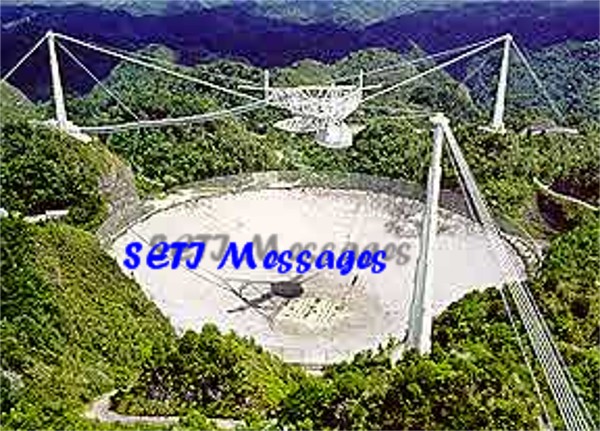 An Interview with Jerry Pippin on 8/7/06
Since the Toronto Exopolitics Press Conference in May 2006, Dr. Steven Greer, Director of the Disclosure Project, has been on several radio shows recently talking about inside information, which he has received in confidence from several anonymous senior officials at SETI (The Search for Extraterrestrial Intelligence). Dr. Greer has stated that signals of confirmed Extraterrestrial origin have been received by Project SETI. This revelation is also included in the video of the Toronto Press posted HERE on our site.

Wes Bateman has been our lead man on the Signals from Outer Space issue for several years now. In this interesting and in-depth interview, Jerry talks to Rod Davis in Las Vegas and Wes who lives in Arizona near the Nevada border about whether or not these signals actually exist.

In addition, Bateman and Davis discuss their efforts to get the scientific community to pay attention to their claims that they have actually deciphered nine specific messages that were received by SETI in 1995, or perhaps even two years earlier, and the ET source of those messages is believed by them to lie inside our Solar System.

The show also covers various other topics, including Bateman's experience in helping develop many of the principals behind the TV series Star Trek and his belief in the ancient system of Ra mathematics and healing powers of music.

MP3 Running time: 1 hour, 27 minutes, 42 seconds


Windows Media Version, Part 1


Windows Media Version, Part 2


Windows Media Version, Part 3


to read The Tau Ceti Con Game, which is the basis for the discussions on the SETI transmissions and their cover-up in this interview.