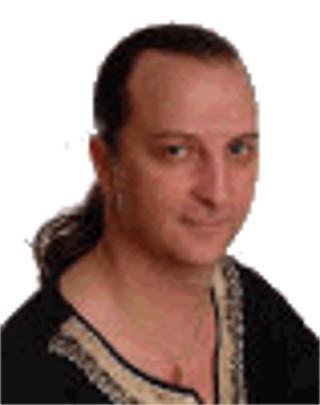 Interview with Jerry
In part one of this interview, Keith Blanchard talks to Jerry about his journey through spiritualism, including his trip to India and meeting an Avatar, his career in music, and about his experiences with ETs and UFOs.
In part two, Keith tells Jerry about his encounters with ETs from other worlds and tells him why he wrote the book. Blanchard talks about an Intergalactic Police Force, and he tells Jerry about his encounters with ghosts. He removes ghosts from peoples' homes, and he talks about why there are ghosts in our world.


See the Light Is from the CD titled, See the Light.
It is about turning inward to discover the Truth --- a universe that is as infinite as the Divine who resides at the deepest core of Being.
This song and more can be purchased at: www.lavendersoulmusic.com


Time For A Change Is from the CD titled,
The Songs That Saved The World.
It is about one longing for newness, but not quite sure if that change will come by doing or by being.
This song and more can be purchased at: www.lavendersoulmusic.com

News from Keith
Keith Blanchard's new book release
Spreading a Divine Message
Author's Conversations with God Provide Spiritual Strength for Readers
"What if you had the chance to talk with God for hours on end, asking him as many questions as you wanted?" poses Blanchard. In The Divine Principle he reveals the morning this opportunity came to him as he was awakened by God's voice within. Subsequent chapters share the spiritual message God imparted to Blanchard during their series of lively sessions, which began in June 1996 and spanned eight years.
"From cover to cover, this book is packed full of ideas and principles that provide a clear outline of the attitude and work that is needed to foster peace within everyone who reads it," Blanchard explains. "It challenges readers to examine what is real about themselves and helps them to decide what they need to 'tweak' to bring about their own personal transformation."
Blanchard covers a range of spiritual topics and delves into prophetic events that cannot be found anywhere else. He draws from his holy encounters to provide inspiration to seekers of all ages and denominations. Throughout the book, readers discover the "true essence" of the human spirit and find myriad ways in which they can live more in accordance with God.
"By living the lessons at the heart of this book, each of us can awaken God within ourselves, thus Anchoring Heaven on Earth," Blanchard writes.
Born in Houma, La., Blanchard was raised Catholic and began "pondering the big questions about God and the universe" as a teenager. In his late 20s, he endured a crisis that stripped him of everything he held dear and left him with no choice but to turn inward for answers. When he was 32, "celestial beings began to appear, sharing glimpses of (his) future and the world's."
ISBN#: 1-4208-9991-0
Publisher: AuthorHouse
Distributor: Ingram
email: info@thedivineprinciple.com
To purchase The Divine Principle and for more info on Keith Blanchard go to: http://www.thedivineprinciple.com