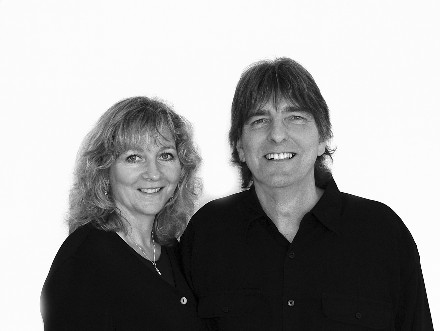 Interviews with Jerry
Mickey and Silvie Avery are moving from their native England to America in the fall of 2004. They are well known in England for their trans-meditation with a number of members of the Spirit World, including Gregory. Jerry talks to them about how to contact the spirit world and interviews Gregory who passed away in the late 1700s in England. Subjects include what happens to dogs and other pets, parents and if events are predestined.

News from Mickey and Silvie
PUBLICATIONS FROM SPIRIT TEACHING
To order these titles contact:
Spirit Teaching, 18340 Sonoma Highway, Sonoma, California 95476. Tel: (888) 746 6697 or (707) 939 9212
THE SPIRIT WITHIN: This is the first publication of communication through this medium and covers many diverse subjects. How to connect with the spirit within, the planet and our responsibility to it, love, why we are here and many others. All information has been received with utmost love which is passed on to you. Edited by Dr R Sheppard and Sylvie Avery.
80 pages.
ISBN: 0-9755599-0-7 Price $7.95 + $1.pp.
SPIRIT WALKS WITH GREGORY: A spiritual book continuing on from the Spirit Within, Gregory Haye offers concerns over behavior, fear and emotional states, confusion, from ghosts and poltergeists, understanding energies, how to achieve harmony and what happens when we die. A spirit guide's look at what we are and why we are here, and how to become happy. He talks of bringing and utilizing spiritual knowledge for every day use, so we may grow to live in peace. Contains prose and beautiful verse.
280 pages.
ISBN: 0-9755599-1-5 Price: $13.95 + $1.pp.
THE SOUL GROUP: ITS MEANING, MAGIC AND IMAGERY: by Gregory Haye and the White Cloud Group and edited by Sylvie Avery. This is an expansive analogy of ourselves and our universe as spirit beings within it. It brings together the huge understandings surrounding the spirit world, what it is; how it functions and faces our consequential actions, emotion and behavior on each other.
360 pages
ISBN: 0-9755599-2-3 Price: $14.95 + $1.pp.
* * * * * *
JOURNEYS OF THE INNER SONGBIRD: Edited by Sylvie Avery. This is Silver Fox's first book as a look upon our world and reflection of what he sees in us, our ways and behavior, as well as his own recollections of life here on physical earth. This book takes us on a voyage, a journey of discovering ourselves and is published from actual transcripts of dialogue between spirit guide, Silver Fox and Sylvie (Little Bird).
140 pages.
ISBN: 1-55056-969-4 Price: $14.75 +$2 pp.
* * * * * * *
ACROSS THE DIVIDE: A film of spirit control.
A filmed session of trance mediumship where Gregory Haye talks to an invited audience, answering many questions on life, the universe and everything. This provides an interesting and thought provoking insight into many issues that the spirit team have brought to our attention surrounding our passing, our connection with our planet and how we can help future generations overcome the difficulties we all face by learning to take responsibility for our actions now.
Time 60 mins.
VST10011526 Price: $35.00. + $2 pp. video.
Order or contact direct at: Spirit Teaching, Suite 407, 20 Winchcombe St. Cheltenham, Glos. GL52 2LY England.
Tel: 01934-412124, for any of the above books or order online at: http://www.spirit-teaching.com