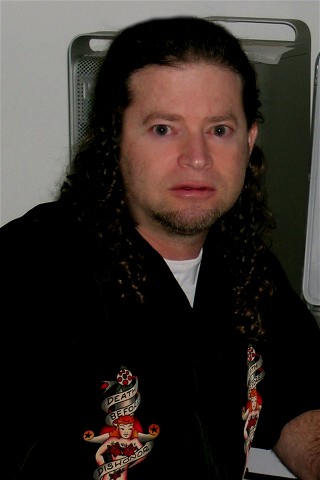 Andrew is having a book-signing for his newly released book, "The Heretic" this coming Saturday, December 15, 2007- from 1pm - 6pm at B. Dalton Bookstore in the Galleria Mall, 1300 Sunset Rd. #2713

Henderson NV.

He will be giving away one free copy of his book, "When The Angels Have Risen," toward the first five books of "The Heretic" that are purchased at the event.


To hear Jerry and Andrew discuss his new book.
Interview with Jerry
Jerry visits with author Andrew Feder about his book, "When The Angels Have Risen." Feder and Jerry recorded this interview at McCarran International Airport in Las Vegas, where Feder lives, during on of Jerry's frequent visits to Sin City.

Andrew's book is a fictionalized account dealing with an Alien Encounter that changes the course of a man's life and starts a modern American Revolution. It seems with each election year, the United States becomes more and more bitterly divided, particularly when religion is thrown into the debate. Feder discusses Alien influences on politics, religion and even life in Las Vegas in this interview.

Listen to the interview.



Post-production Producer: Rick Troppman

News from Andrew
Visit Andrews's web sites at www.andrewfeder.com.
ABOUT THE AUTHOR:
Having lived several lives in one, Andrew Feder during the eighties lived in Israel on a Moshav for six years as a grape farmer, and after returning to the United States, for the next ten years, he was a contractor and owner of a construction company. In the late nineties, he drove a cab and a limo during hiatus while working as an assistant director in the film industry. At the end of the nineties, he moved to Las Vegas from Los Angeles, where for one year, he was (and hates to admit it) a "damn" telemarketer selling long distance, and for the past five years he's been a graphic artist.
From his college years, he wrote several editorials and short stories. Much later, during the so-called midlife crisis, he evolved in his development to include writing both novels and poems along with subsequent screenplays.